Creating a workspace powered by people
Committed | Energetic | Passionate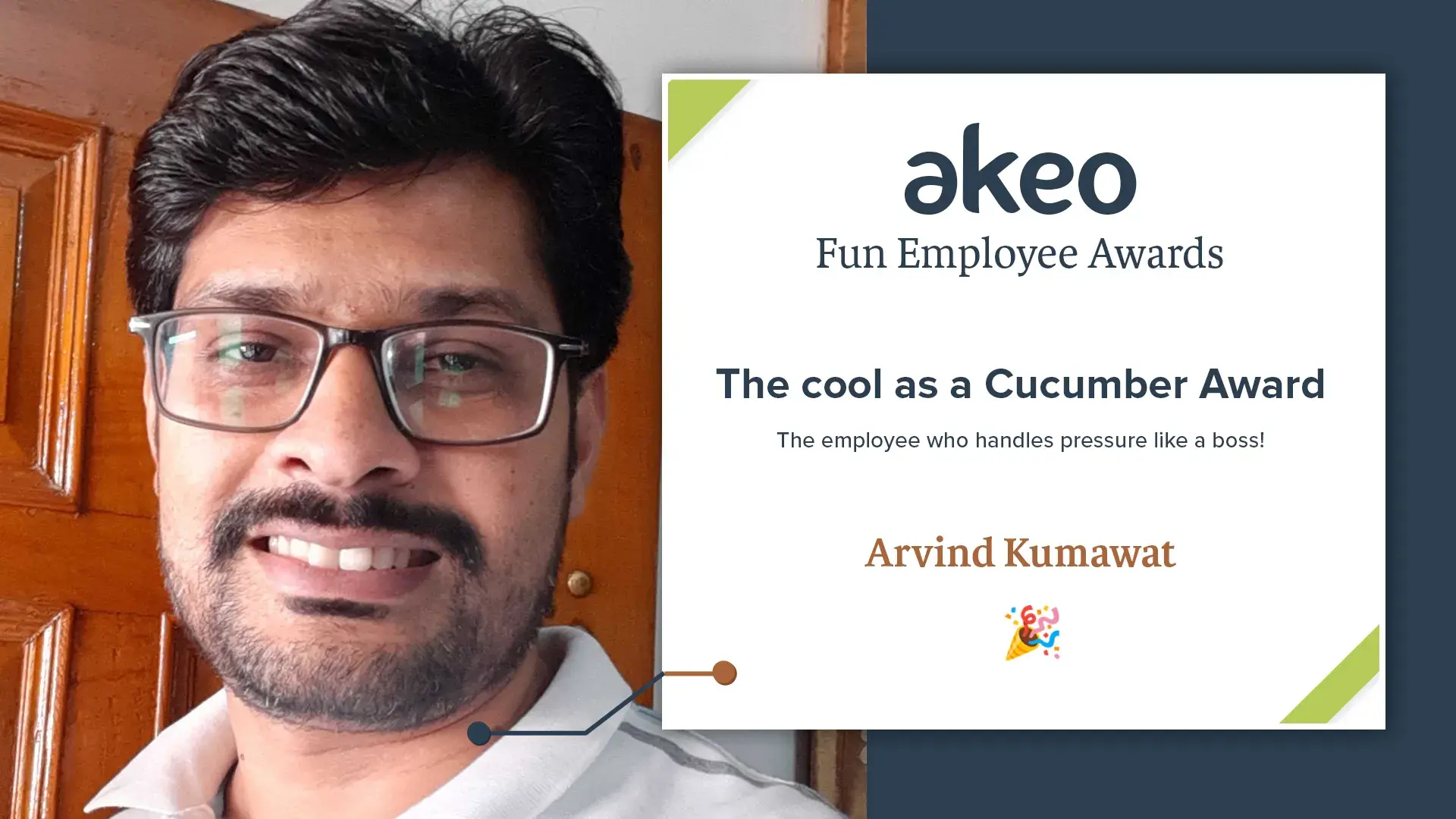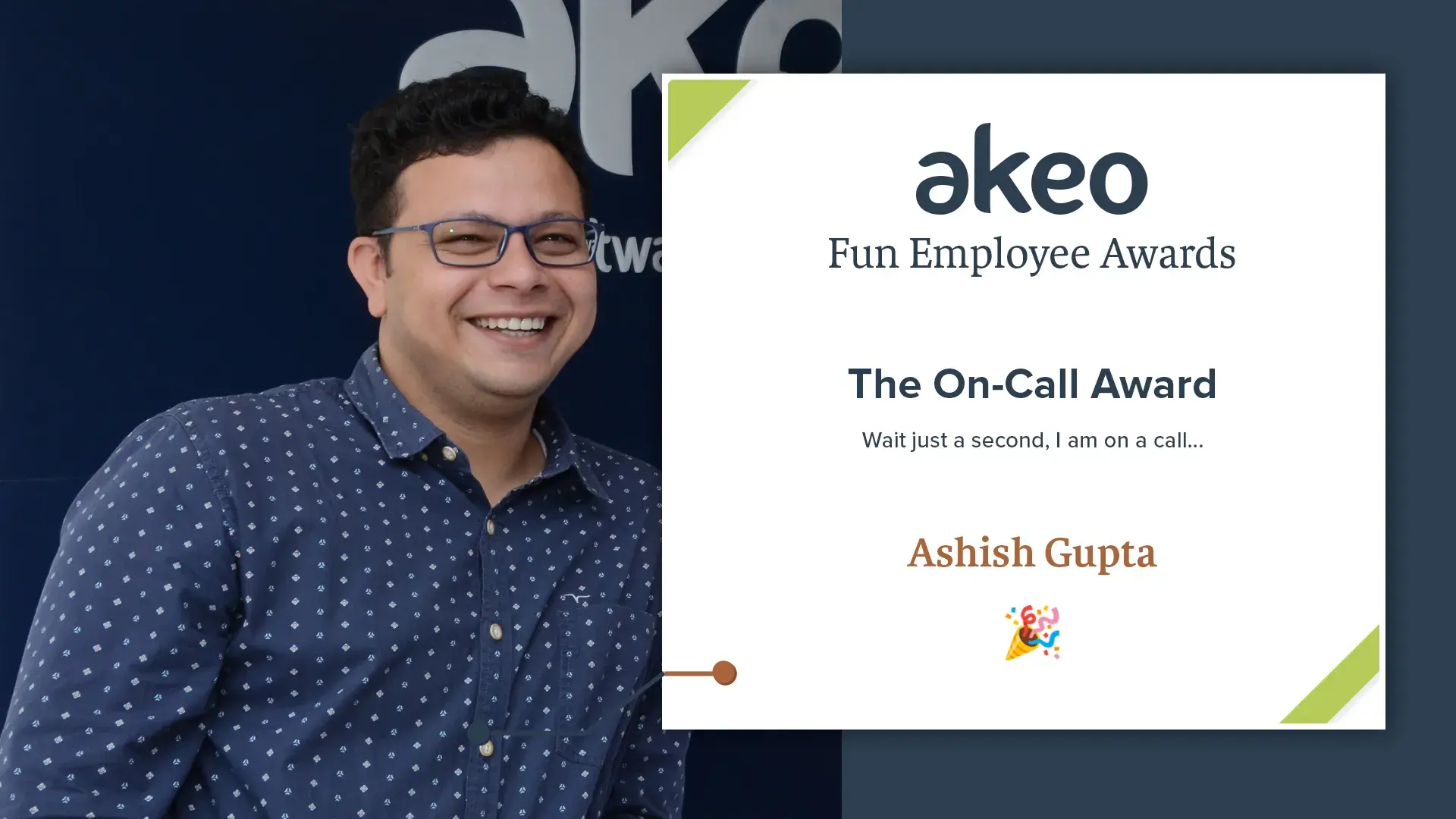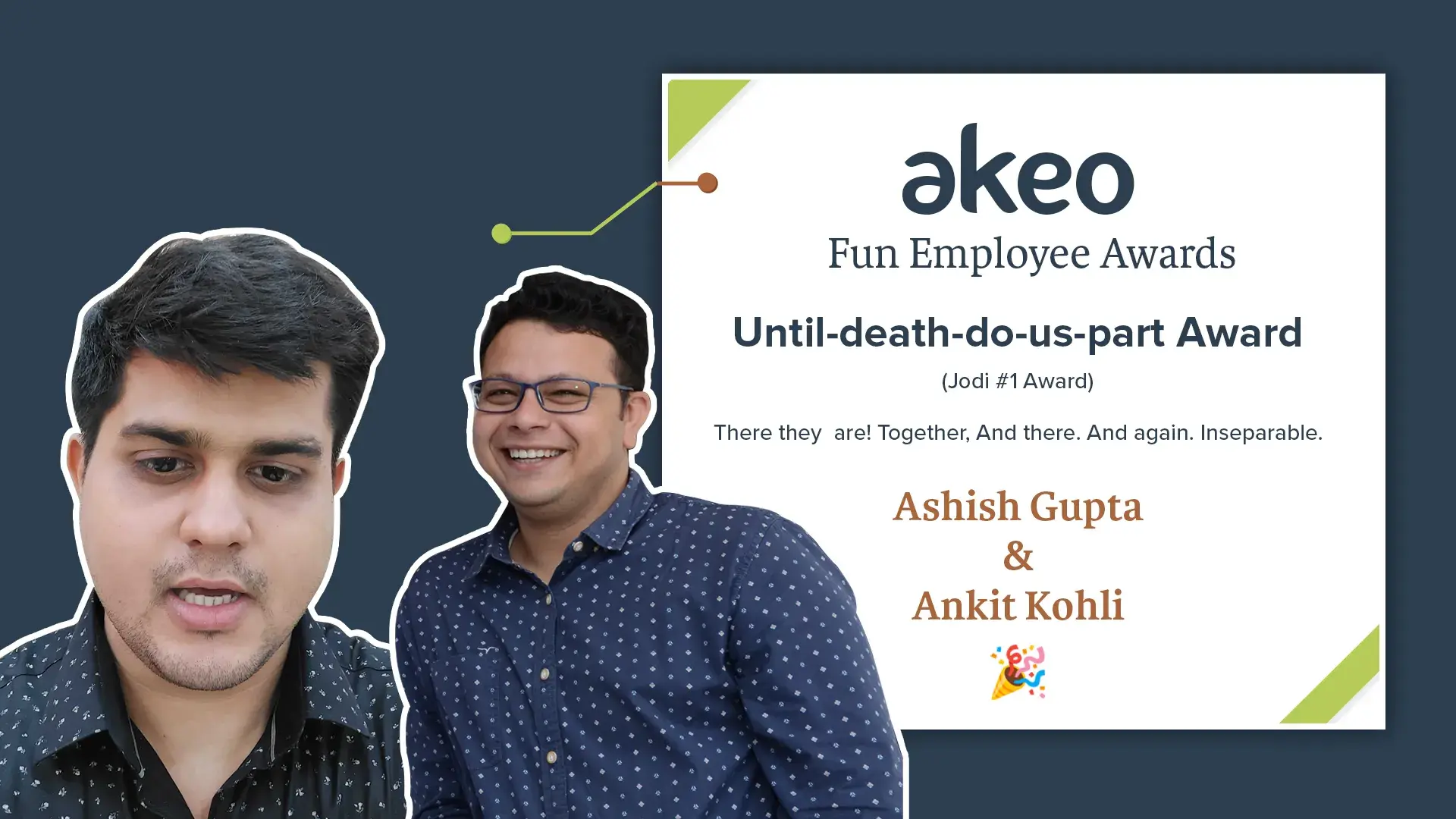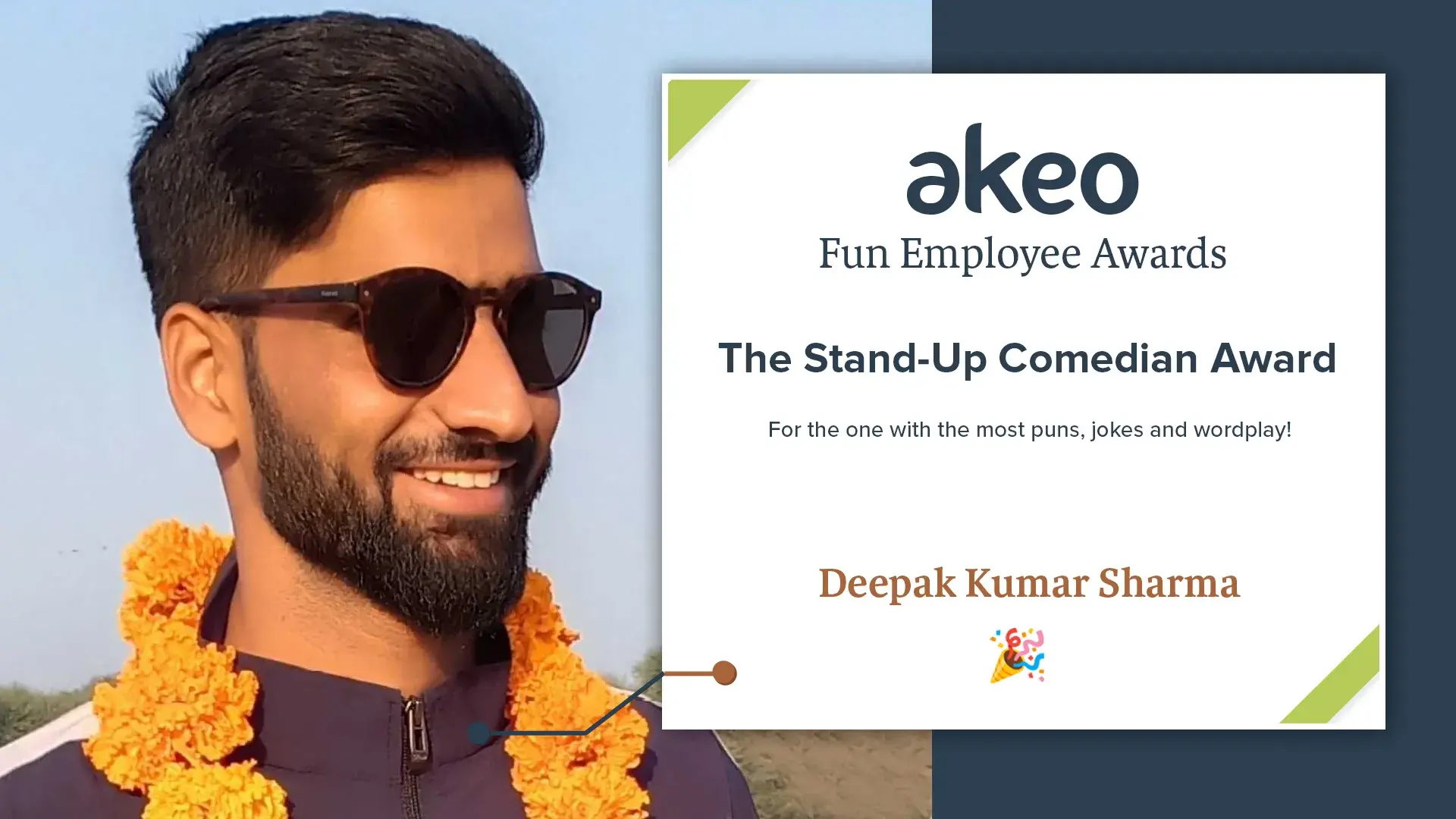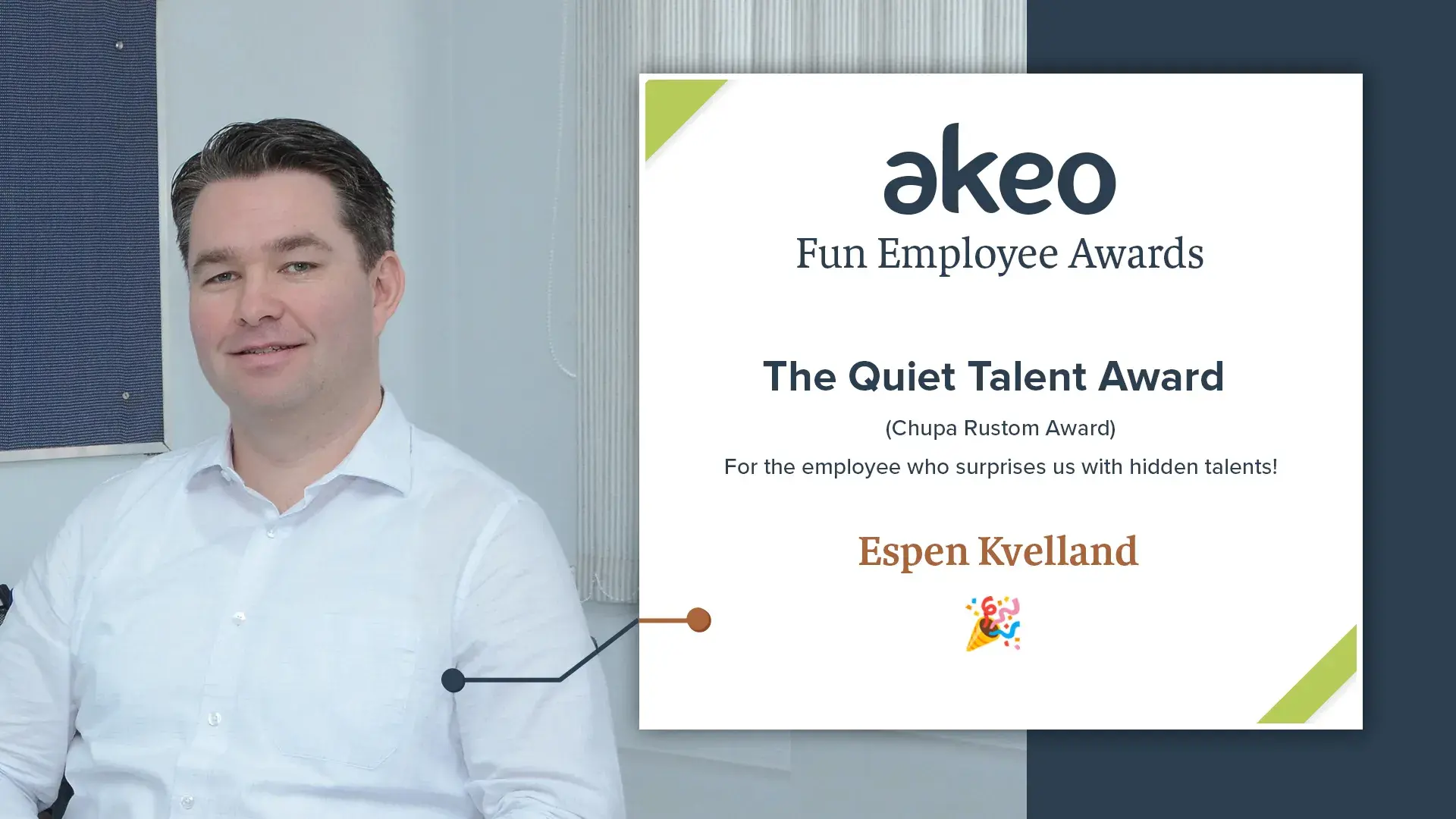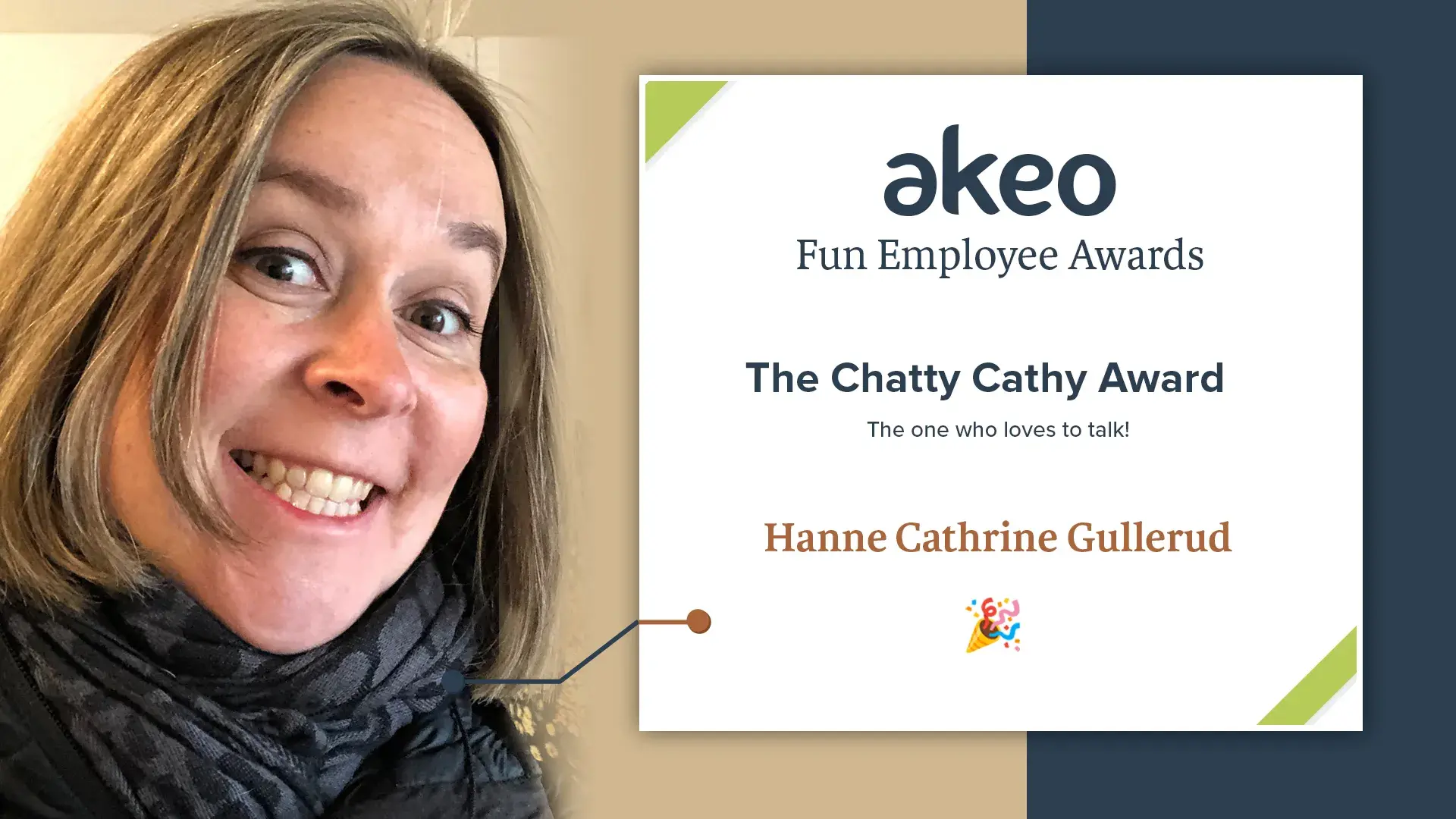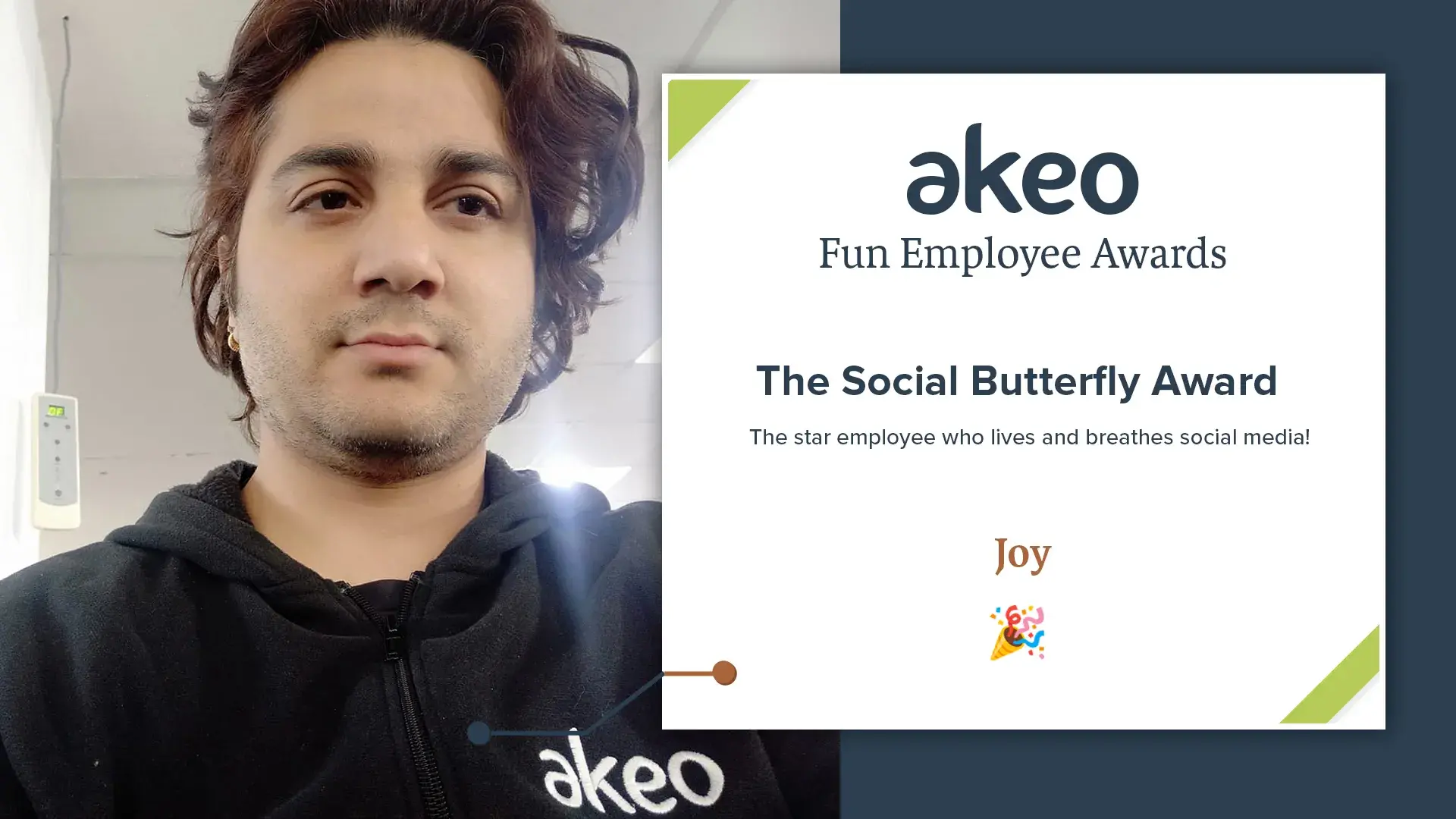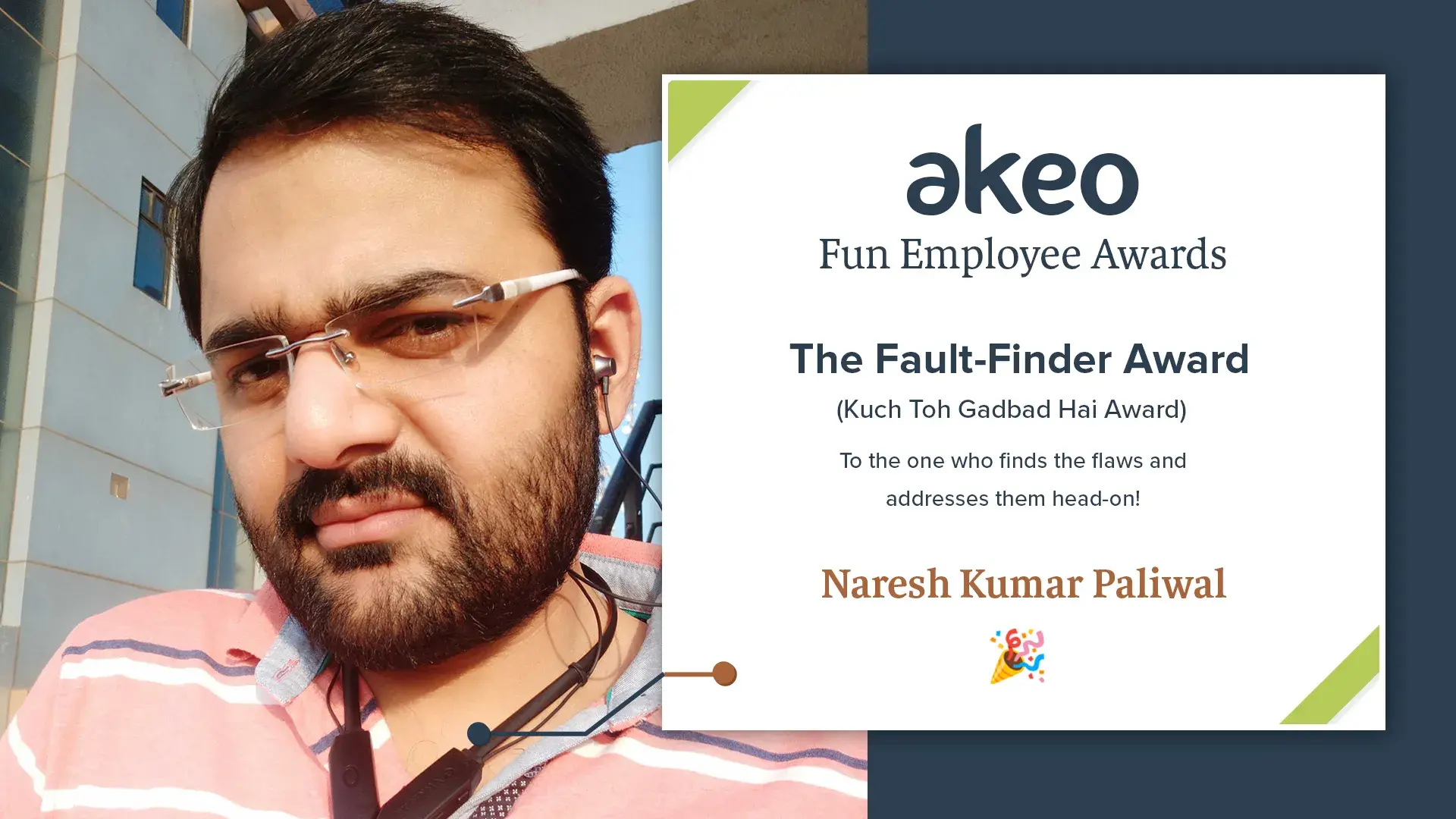 New Slide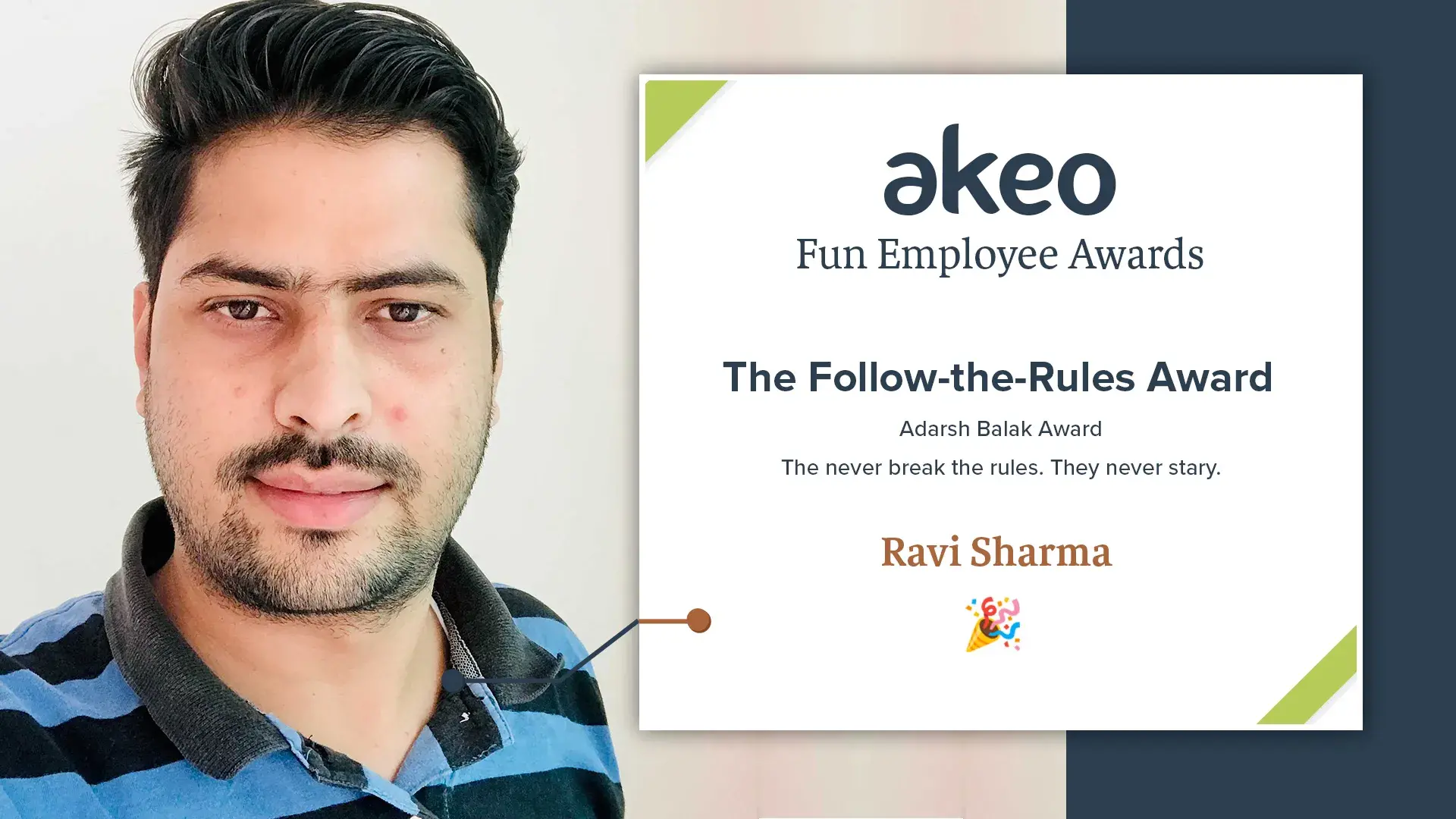 New Slide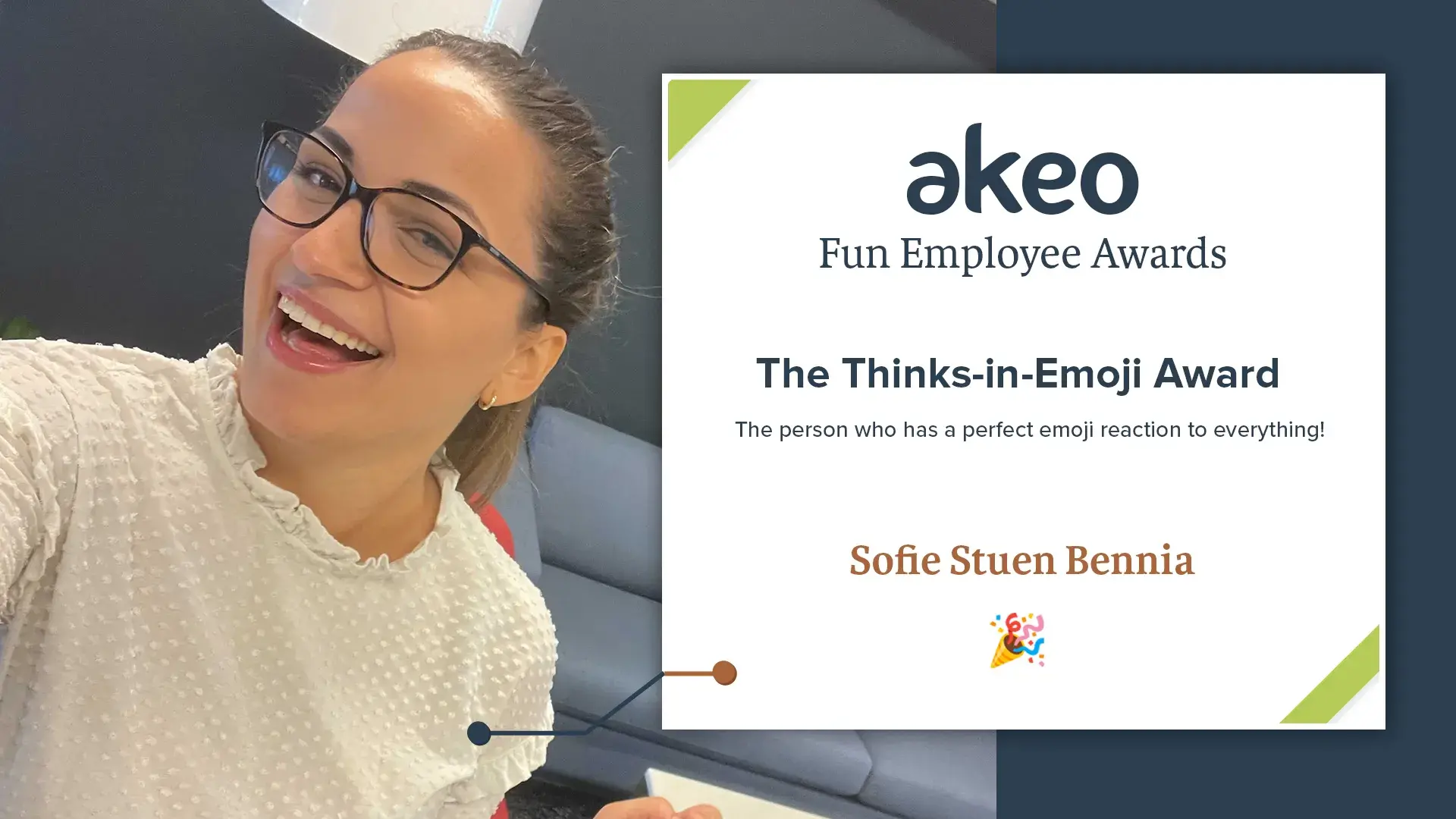 New Slide
Fun Employee Awards at Akeo
Yes, we all are working miles away from each other but it has never stopped us from having fun. At Akeo, we always find these moments where we come together as a team to celebrate and bond. This time it was 'Fun Employee Awards at Akeo'. 
In every office you will find a certain set of people with a specific quality like a bunch of friends who are always together, a musician, a social media king/queen, or a sports lover. Why not highlight this uniqueness in each of us with an award. Top 10 categories of awards were decided and team members who have that unique feature were competing against each to grab the award.The categories included – 'The Stand-Up Comedian', '#1 Jodi', 'Thinks in Emoji', 'Social Butterfly' and 'Cool as a Cucumber'.
Now if you are thinking that just like other awards, these awards were rigged? No, no we had a fair polling system with which Akeo Team members gave their vote live to their favorite contender. We all thank 'Kahoot' for being such a great startup and a gaming platform.  
When the winning contenders were giving their speeches it was no less than a shining Film awards night. What's more? The winners also received a fun certificate to celebrate their win.
Do have a look at the images to know the winners and don't forget to congratulate them!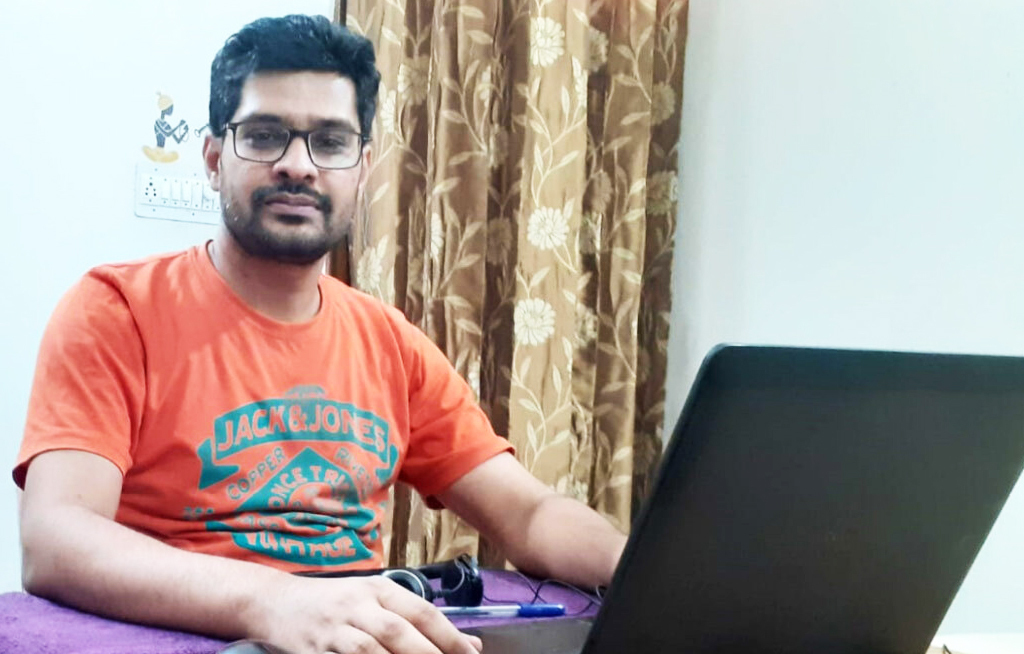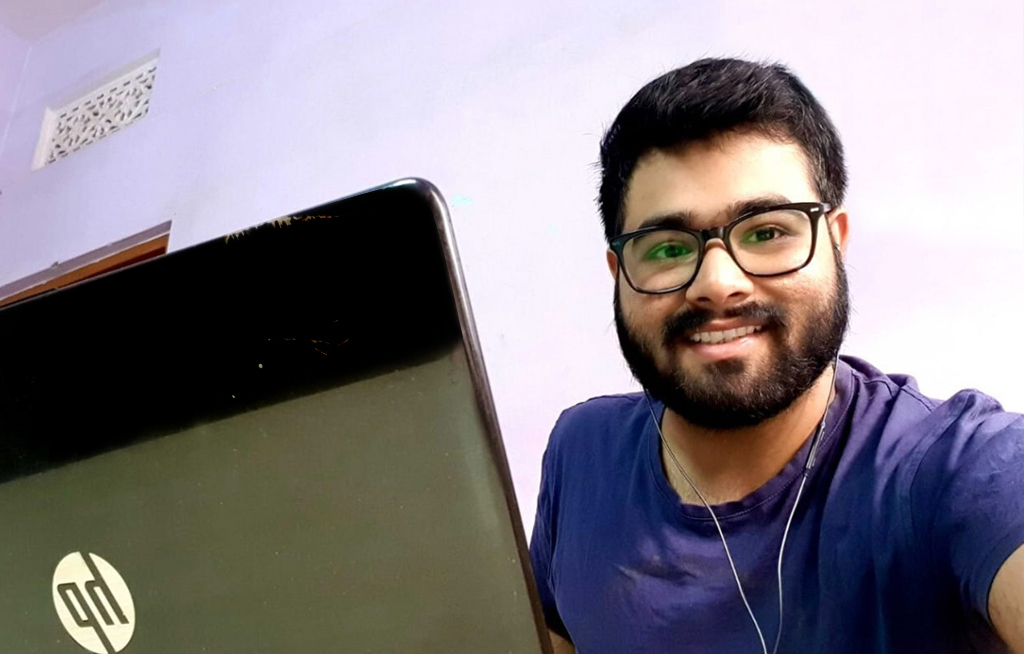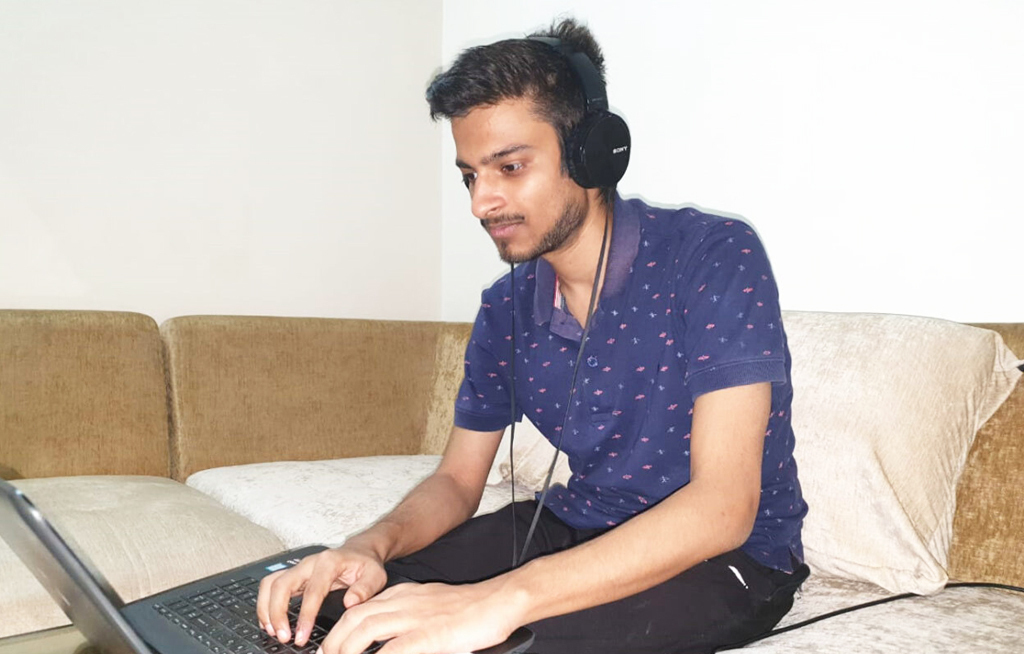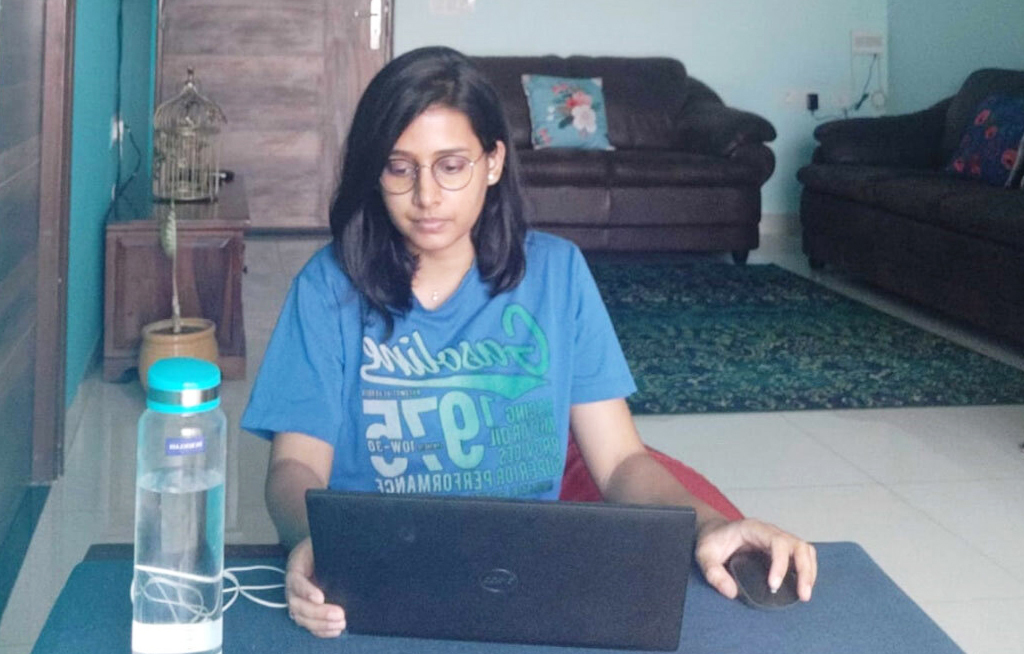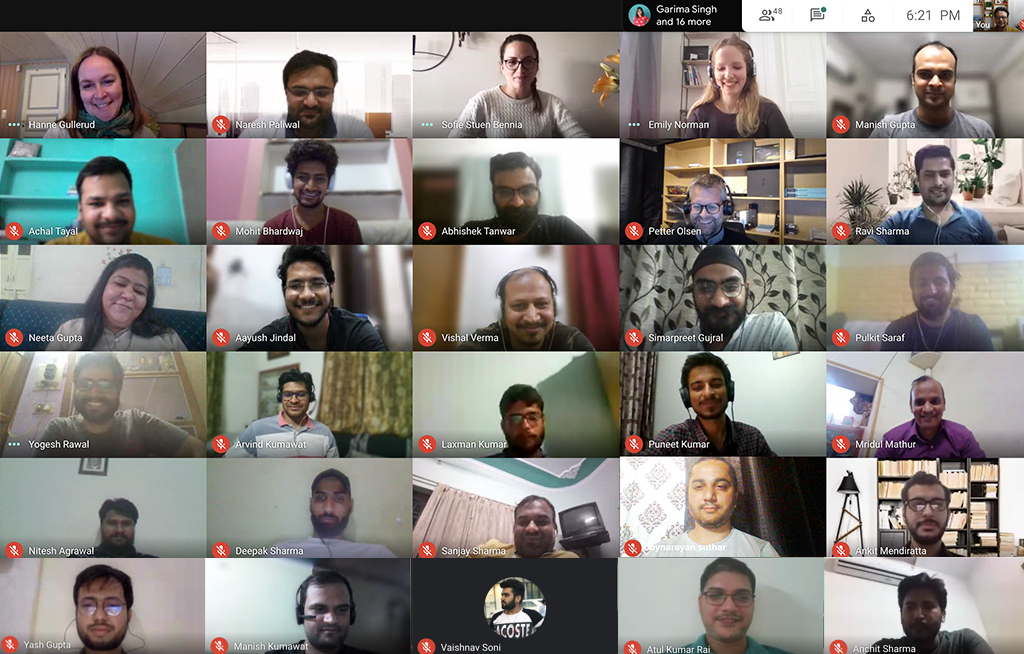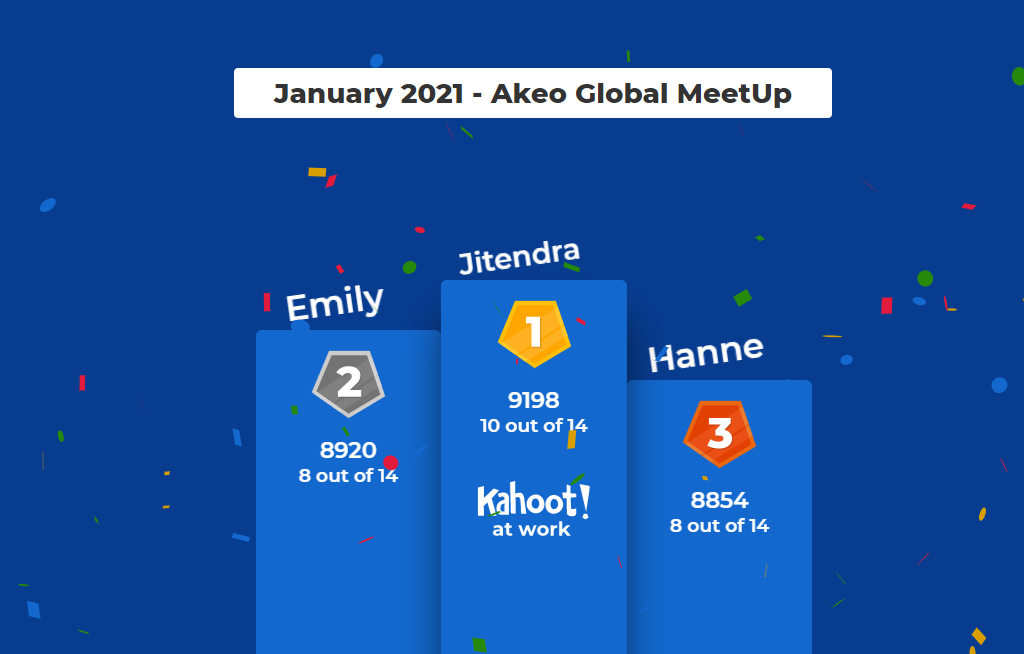 Working from home during COVID times
It has been over a year since we at Akeo decided to work from home. We were quick to adopt the new normal and swiftly moved to a work-from-home setup.
At first, it was pretty challenging to work from our home offices. We missed our face-to-face interactions, tea breaks, watercooler talks, and lunch break strolls. Soon after, we embraced the new, more digital way of working. Slack and Google became our best friends, tea breaks and strolls were replaced by virtual chit-chat sessions, online fun activities, and games. We also organized some team activities where each day one person is selected to share their favourite office memories, thoughts about the year 2020, and tips to stay motivated. It was also an opportunity for us to spend some quality time with our loved ones.
We also grew and prospered as a team as new people joined Akeo. They made the team stronger and more agile in this tough time. It still feels fascinating to build a bond with a colleague you have never met in real life and to work together in sync.
Working from home during COVID-19 helped us learn new things and understand how important it is to take care of personal health. We strive to follow the guidelines and stay in our homes till everything goes fine. Moreover, we aim to stay positive and gain newer heights as we continue to work in the new normal.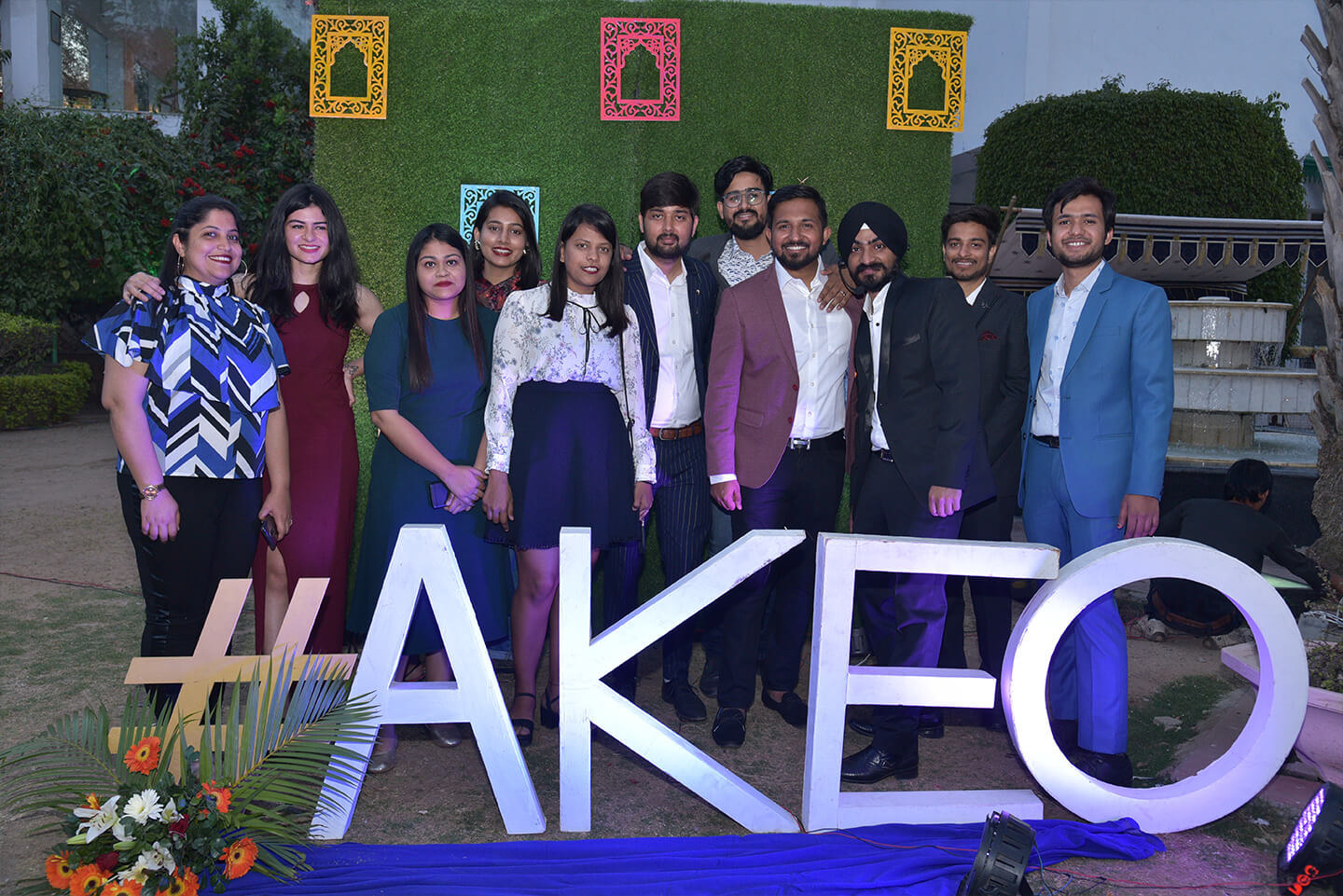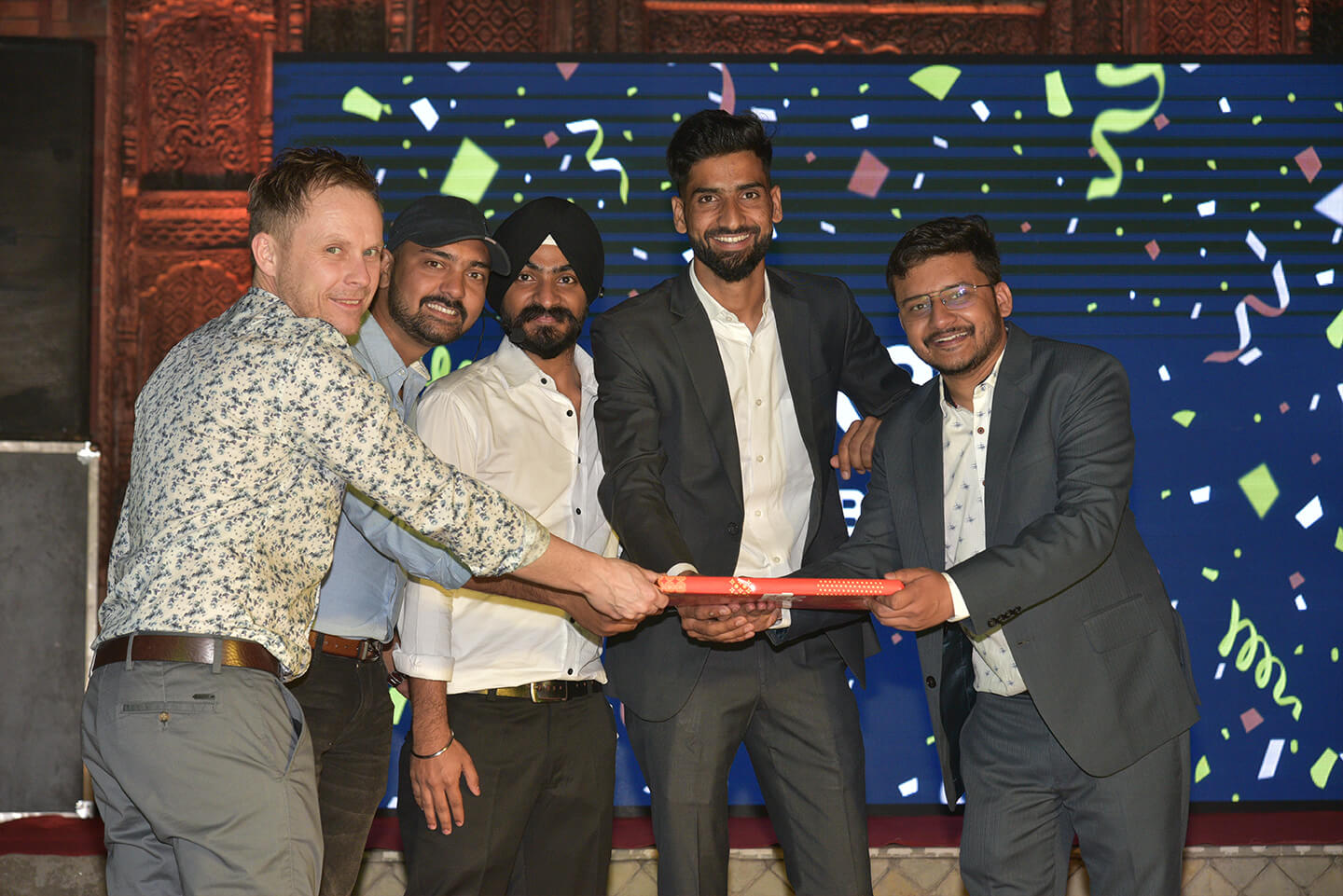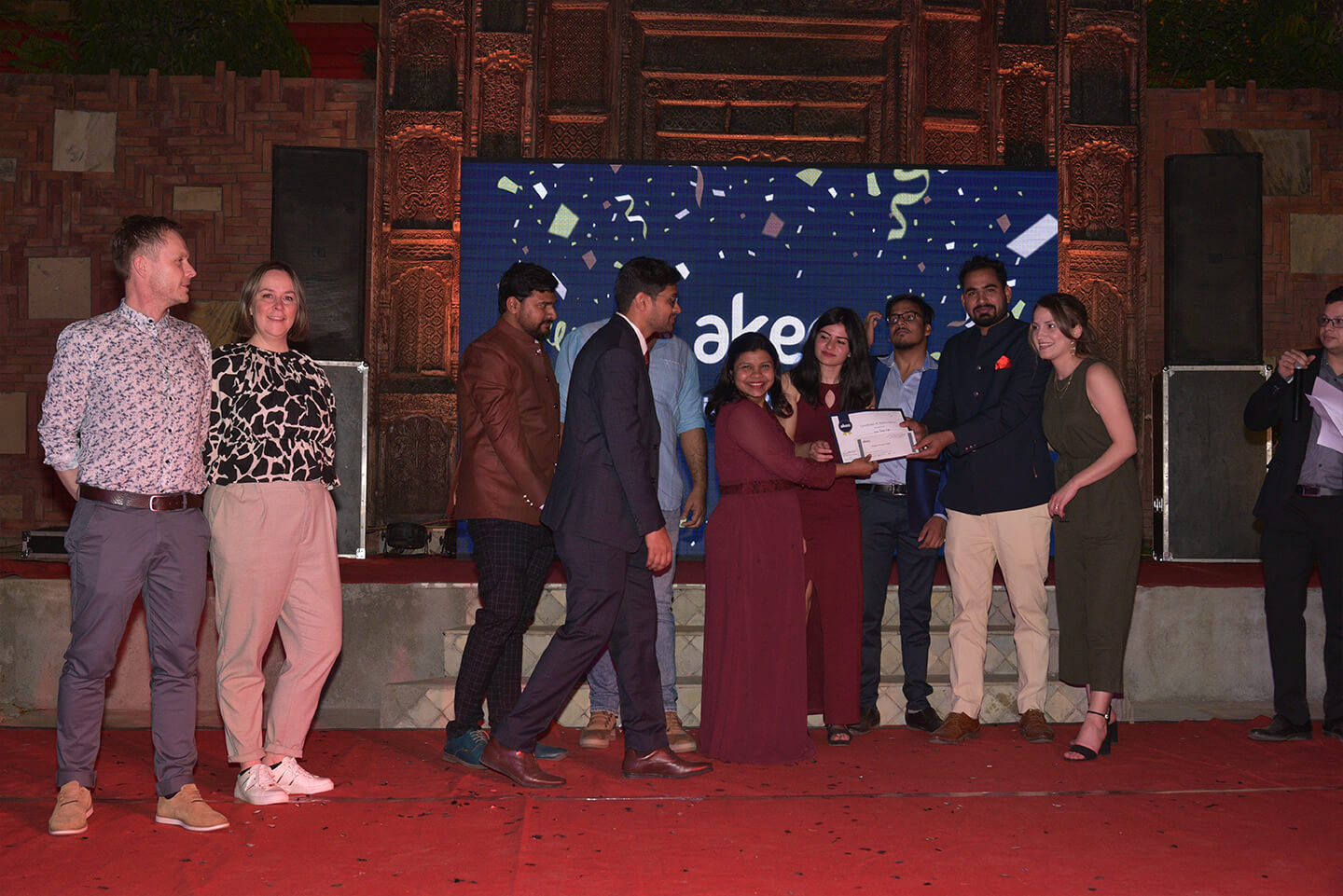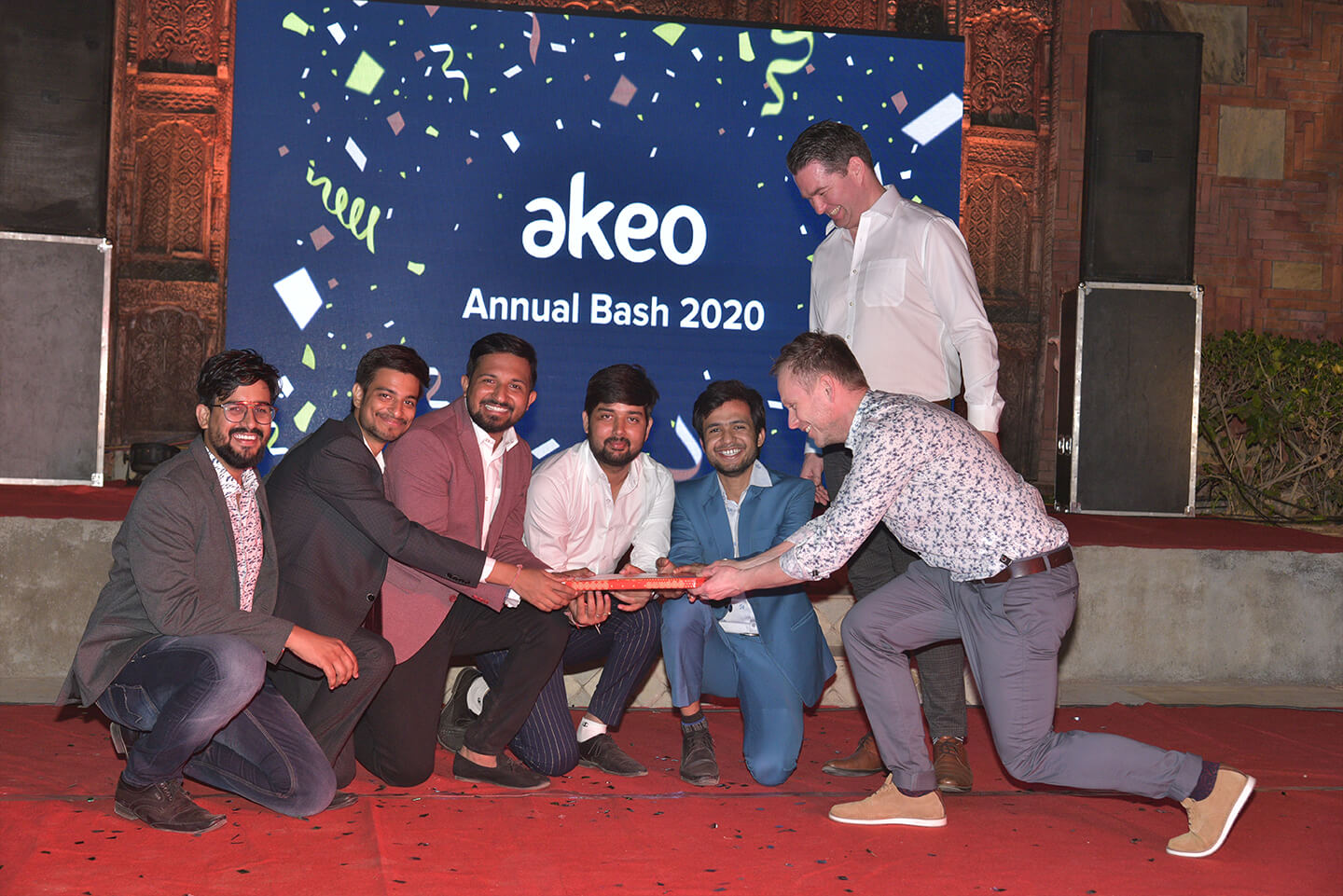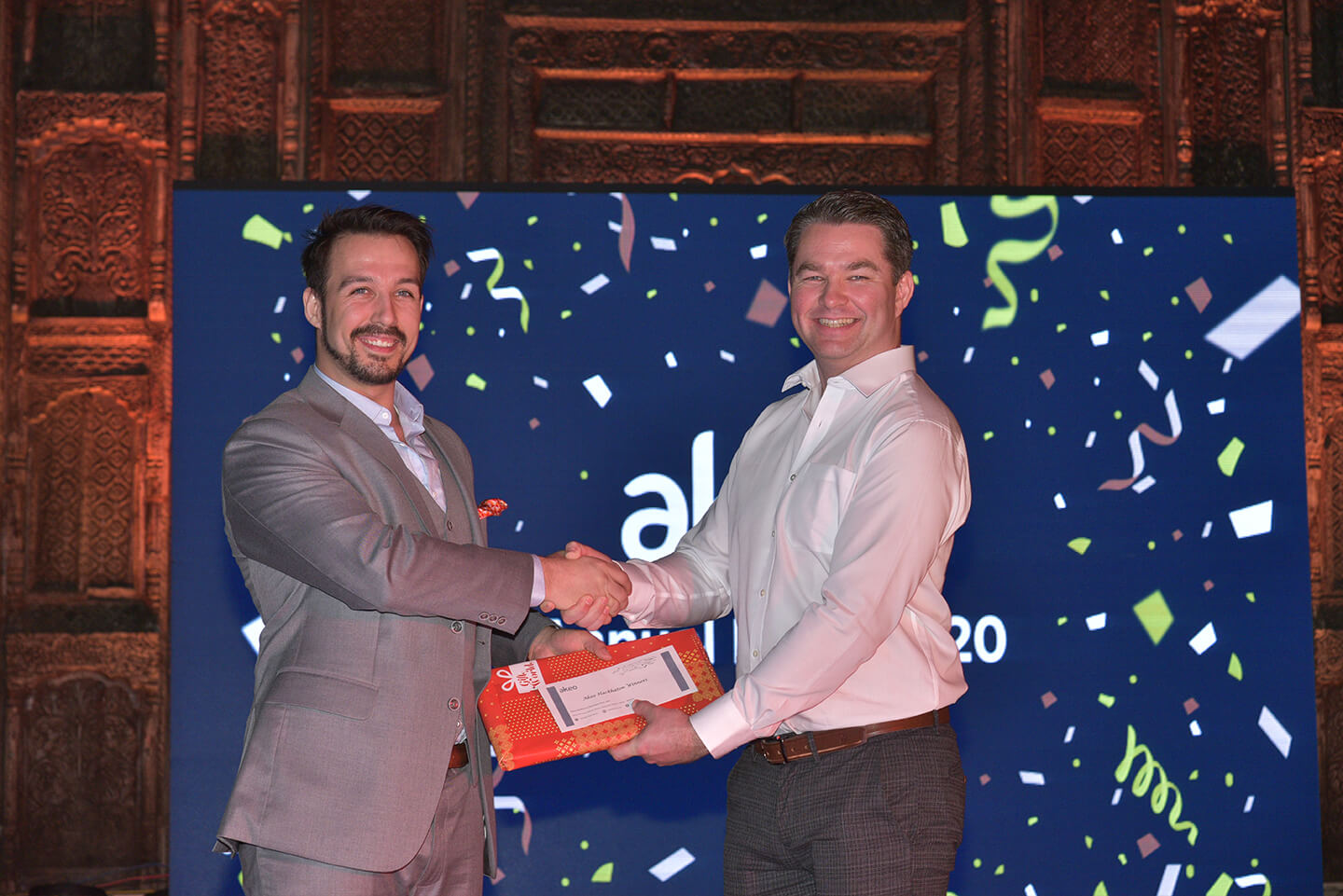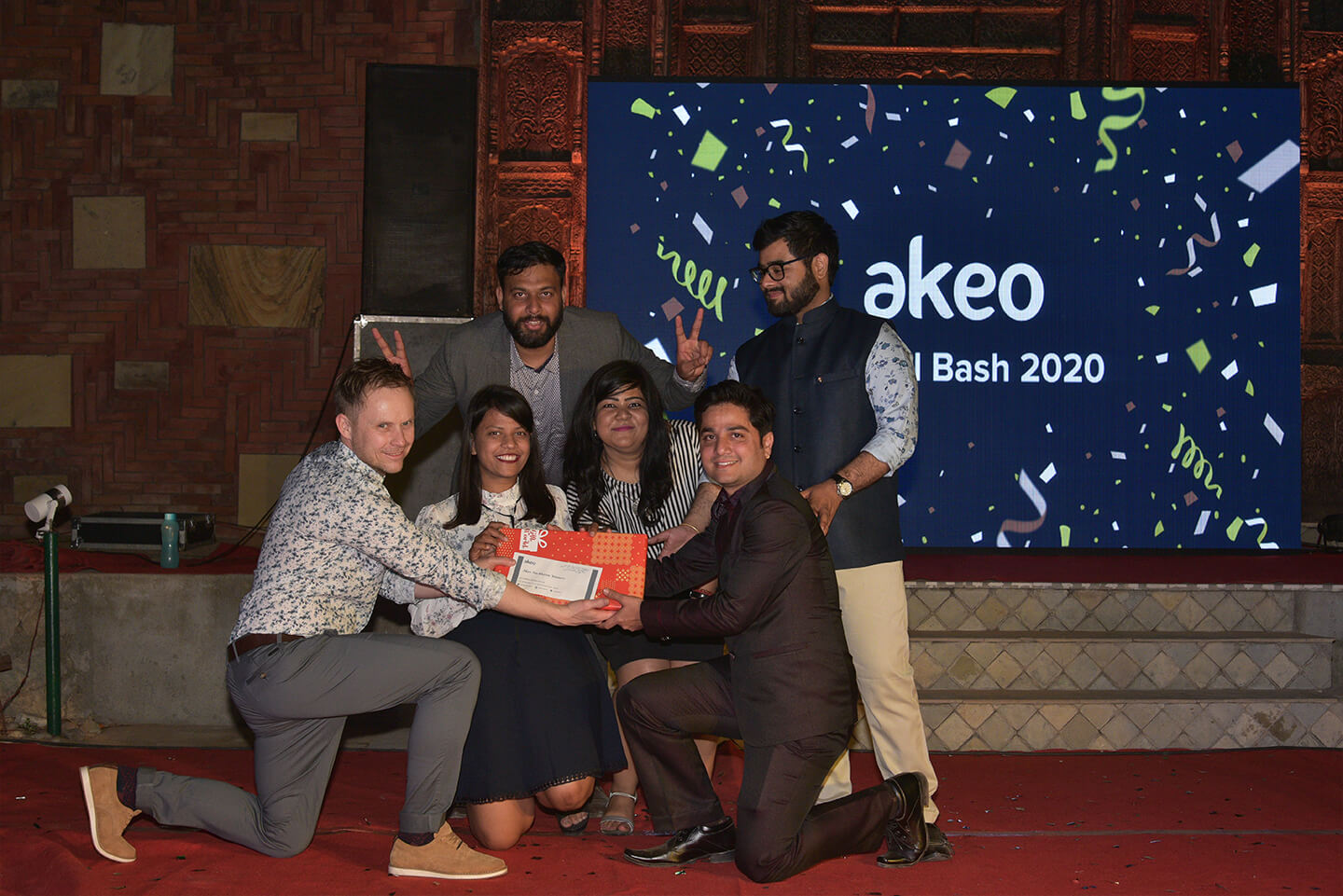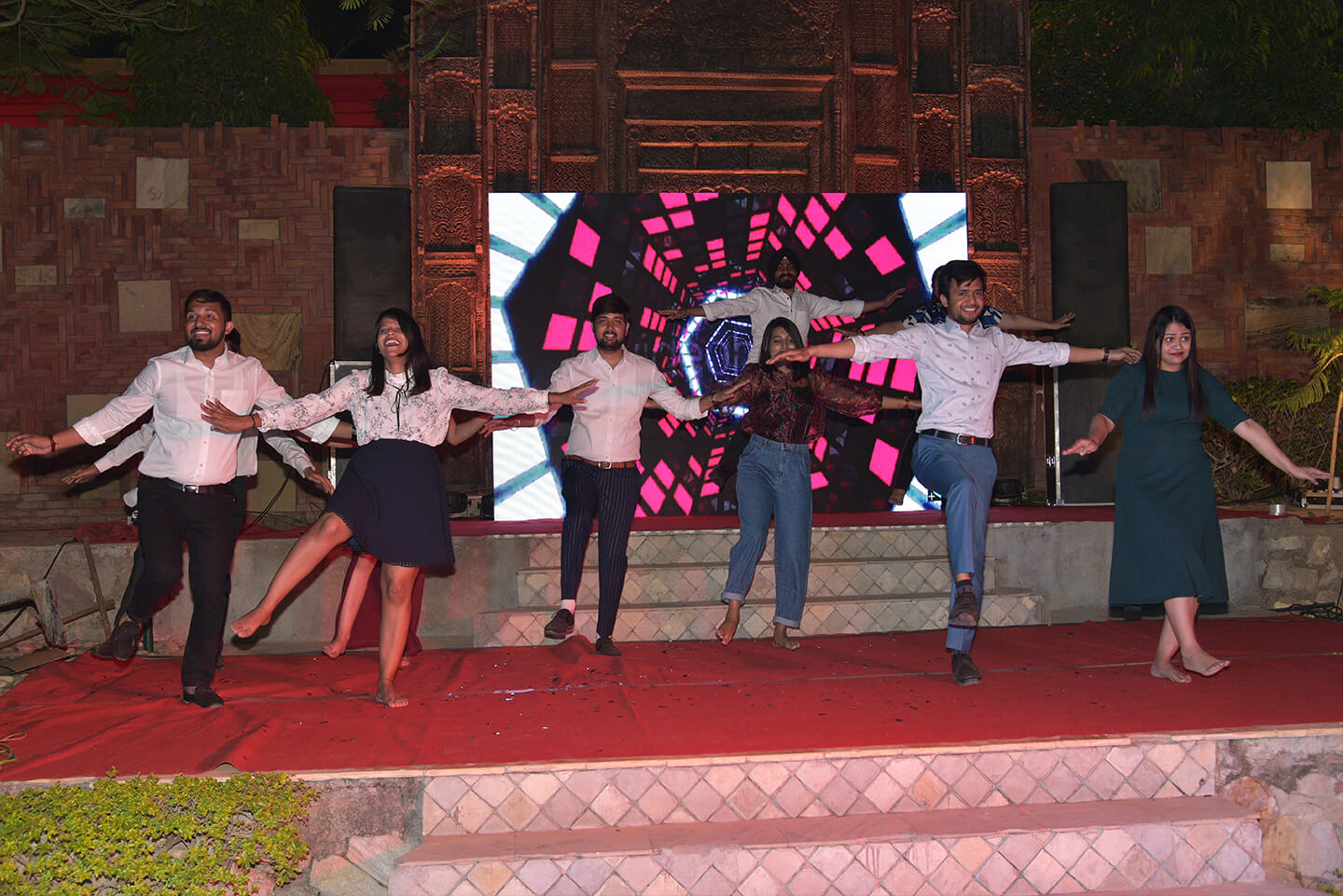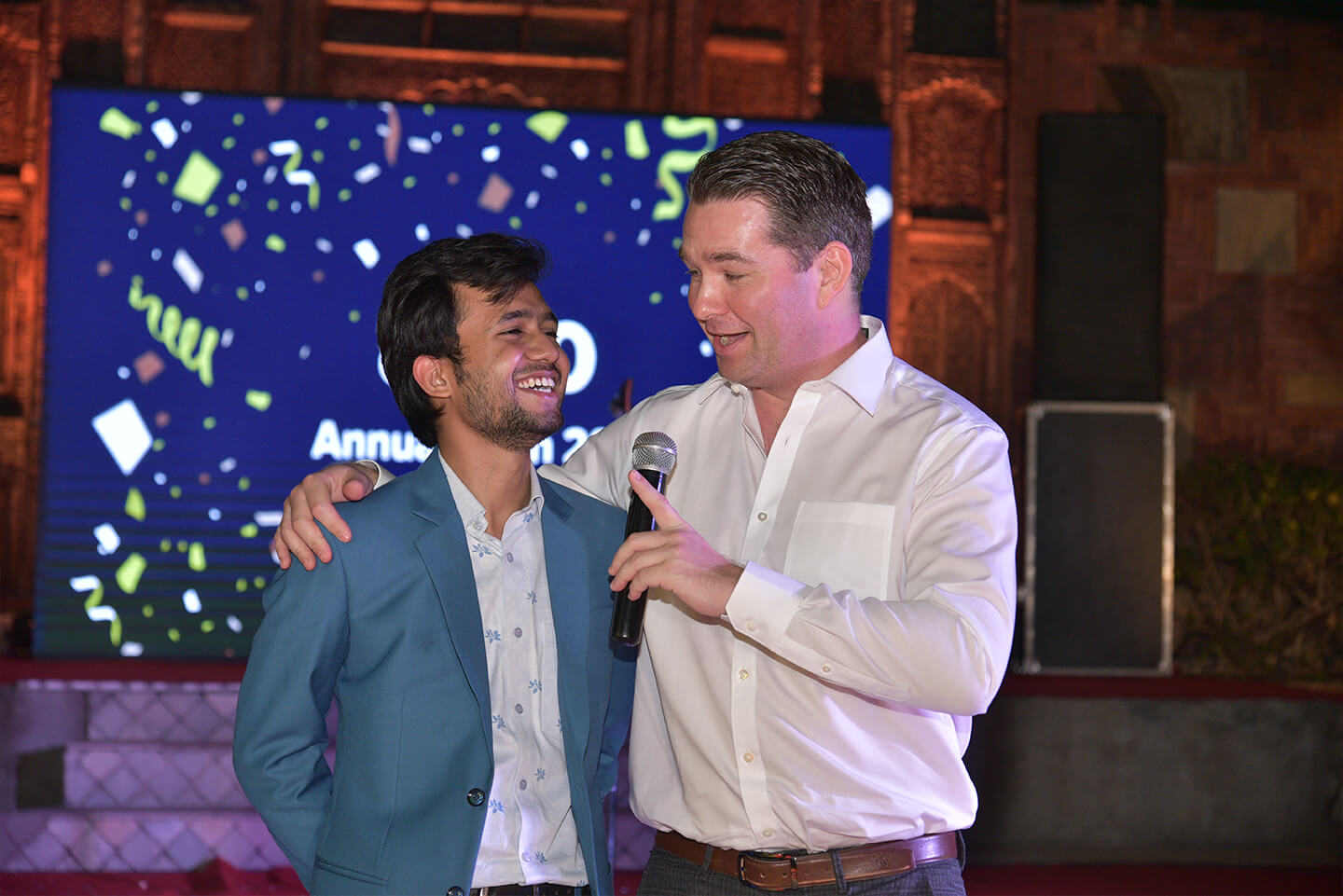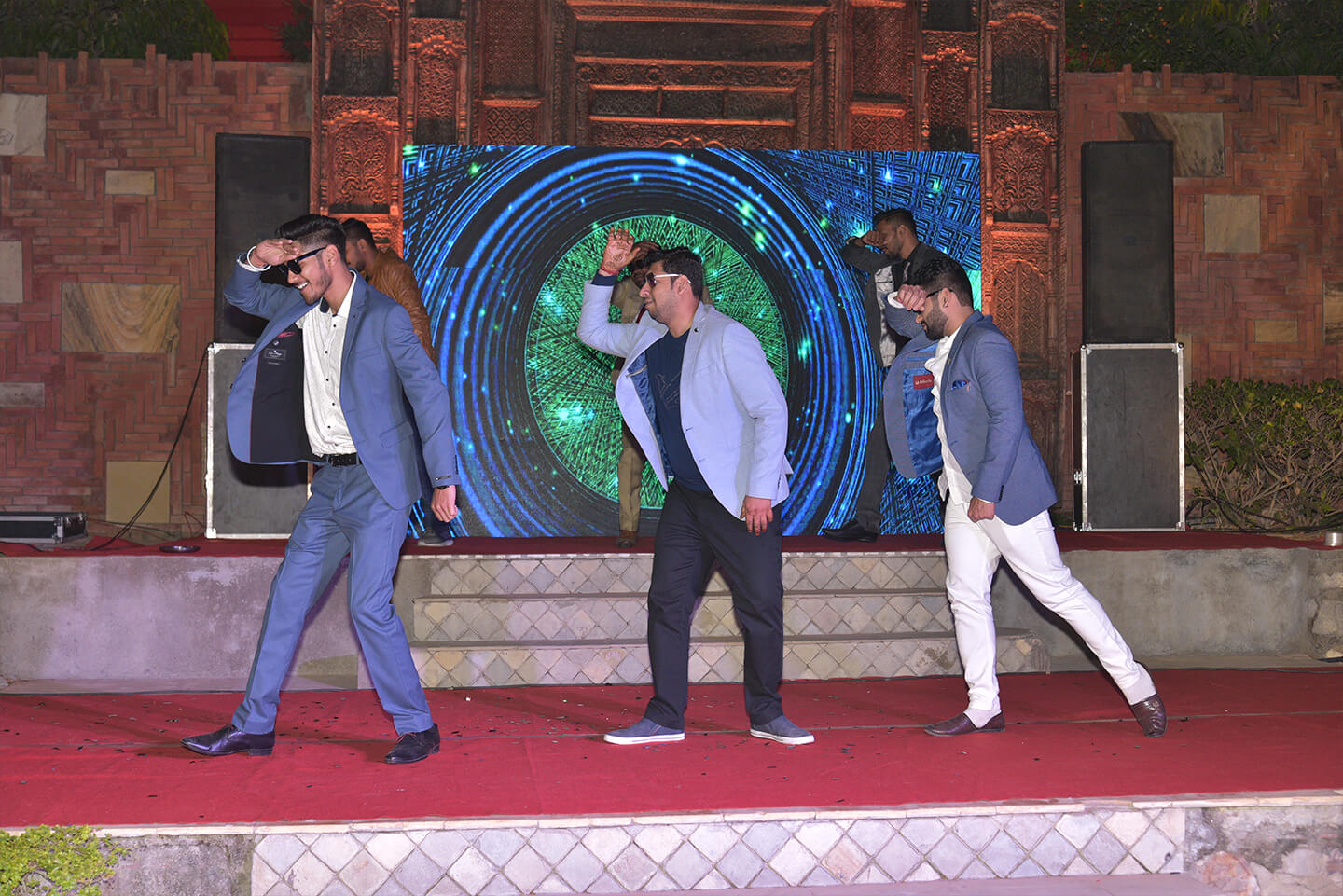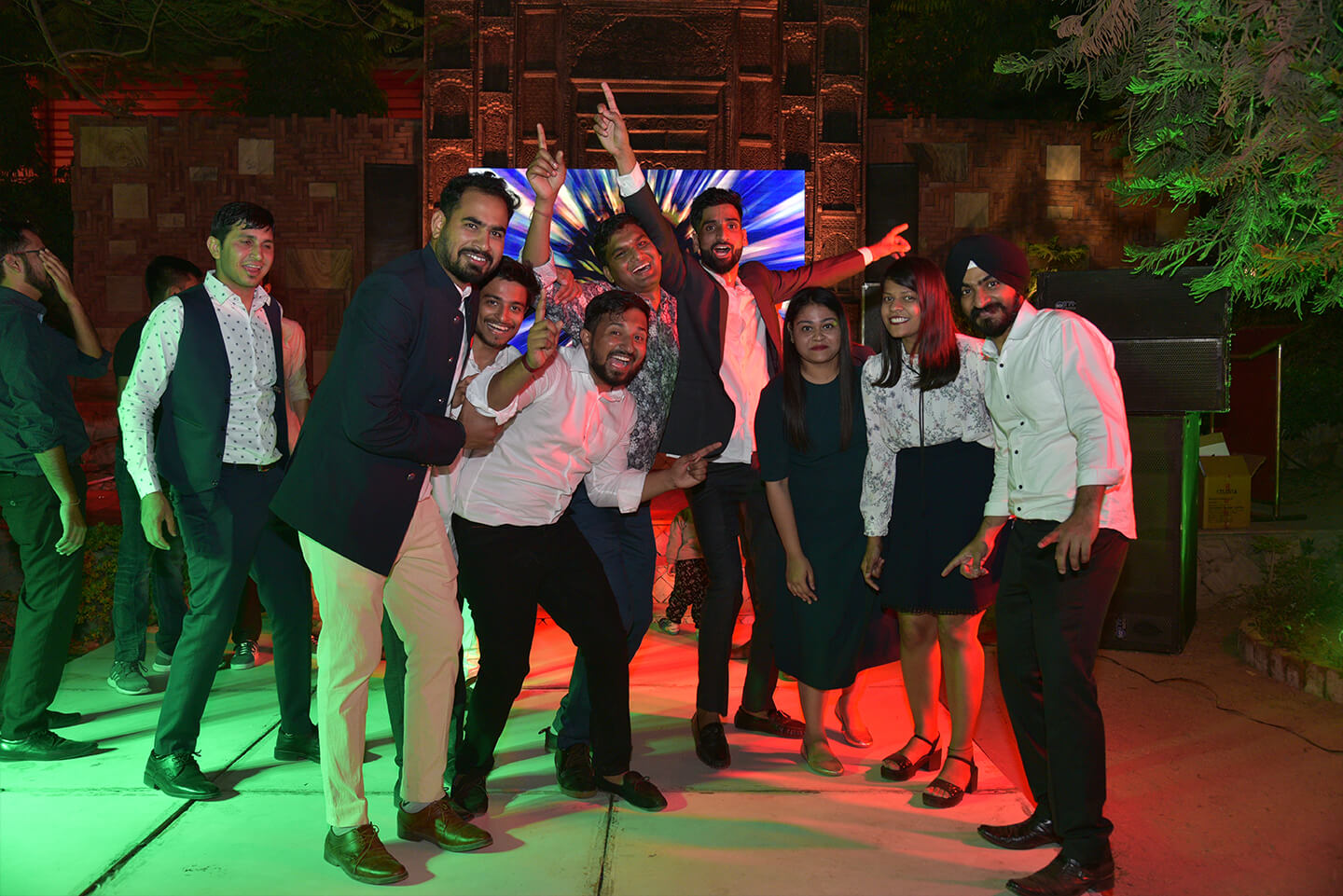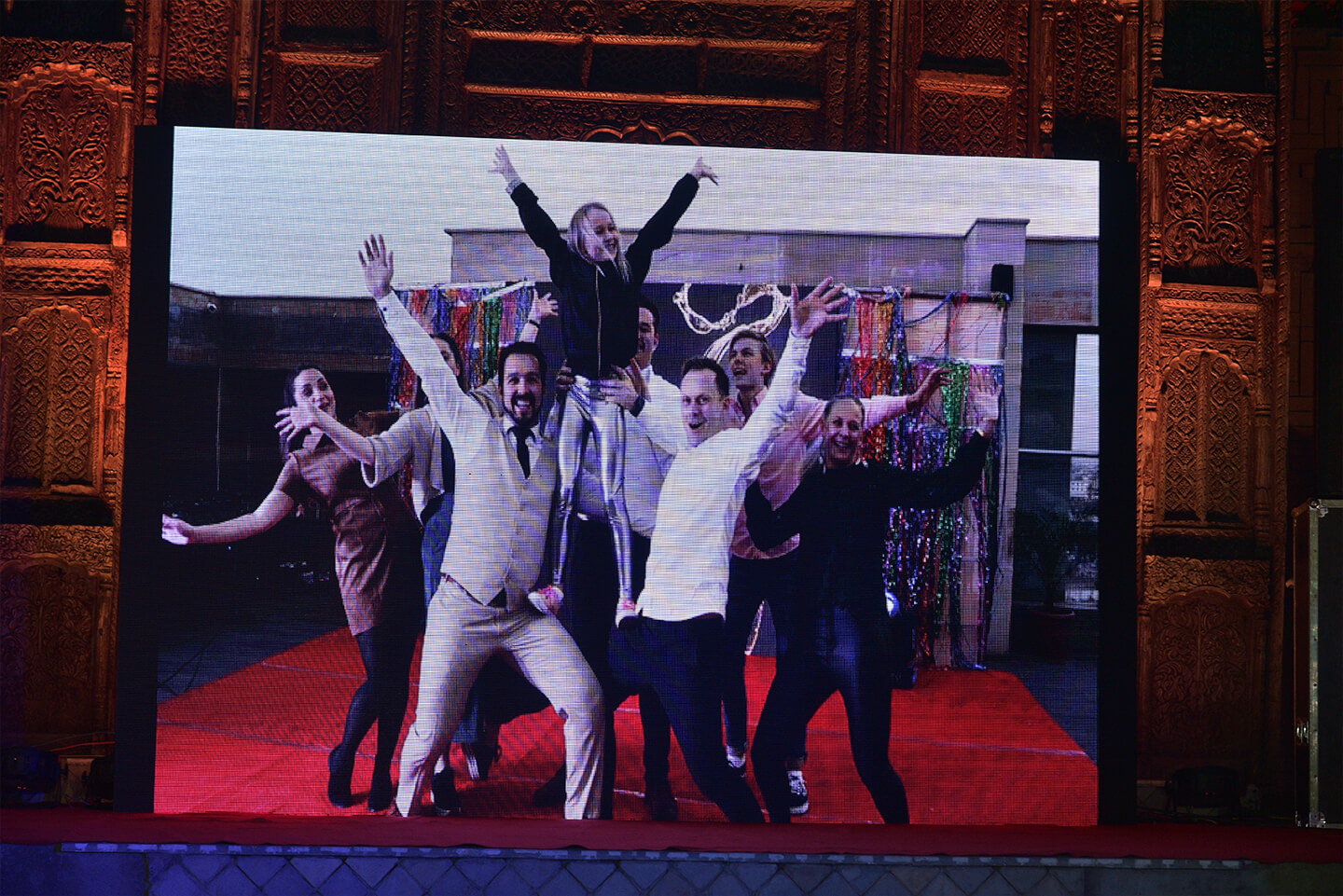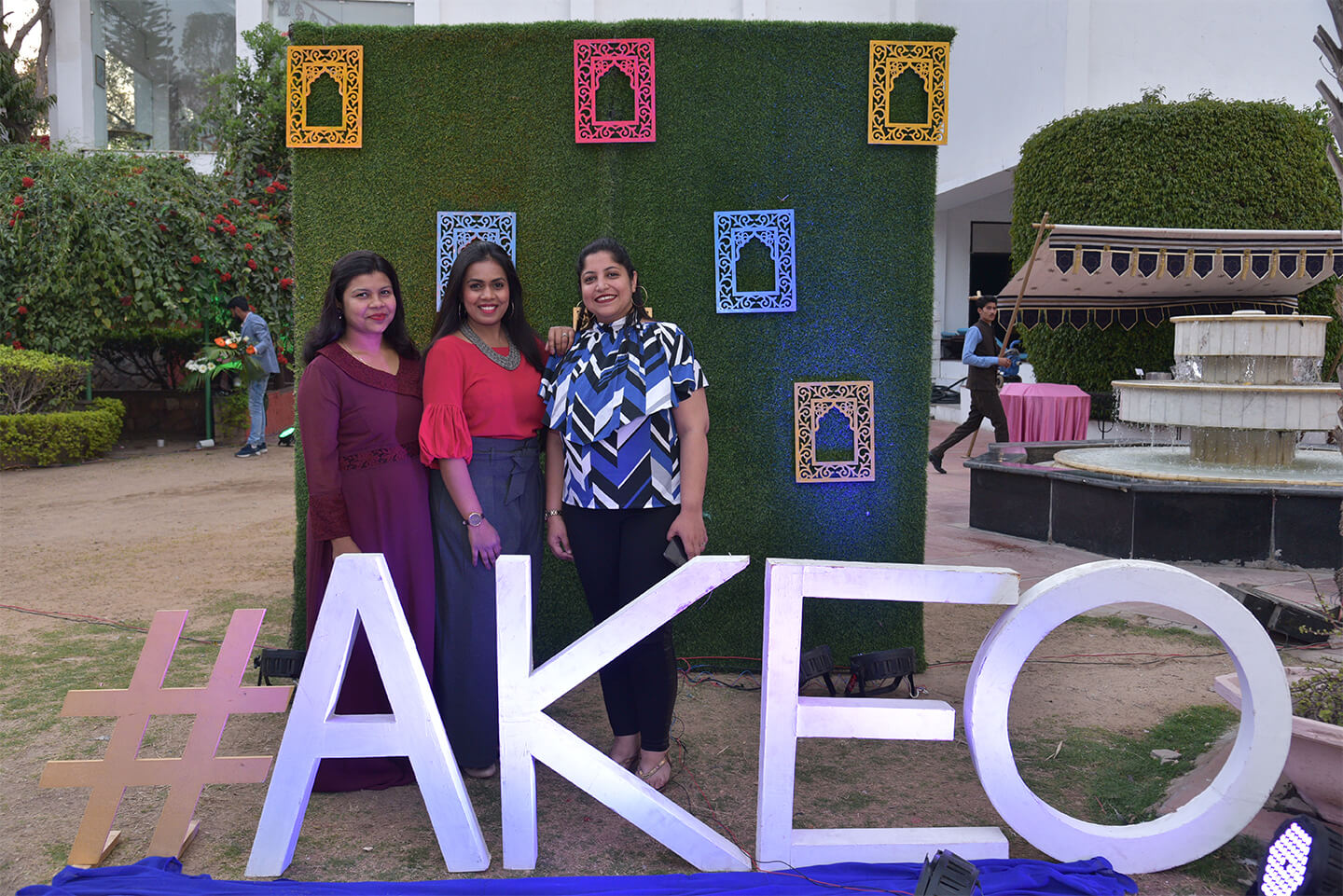 Celebrating Akeo's 8 glorious years
Akeo celebrated its eight glorious years in business recently. Both Norway and the Indian team graced the event. Our very own Chief Innovation Officer, Ashish Gupta got the party rolling and shared his thoughts on how Akeo is full of possibilities and also can turn those possibilities into opportunities.
The event was also a proud moment for us to celebrate everyone's successes, excellent team deliveries, and projects which are changing lives in the real world. We always knew that our Chief Technical Officer, Manish Gupta is a great story-teller and we were proved right yet again when he narrated a fantastic story about how with teamwork even tricky tasks can be completed efficiently.
Amidst the fun, frolic, and dance, the team members also performed a fun skit which very-well depicted the #AkeoLife. Also, everyone was eagerly waiting to know the winners of #BlockchainPitchDeck, who were announced by the jury the same evening.
The party couldn't have been complete without a few golden words from our Founder, Espen Moen Kvelland. Espen shared his plan and vision for Akeo and how it has grown from a baby to being a teenager who is exploring technology with explosive enthusiasm.
The evening not only brought us a lot closer as a family but also pumped us all, to achieve more heights and look forward to the next Annual Party with two-fold enthusiasm!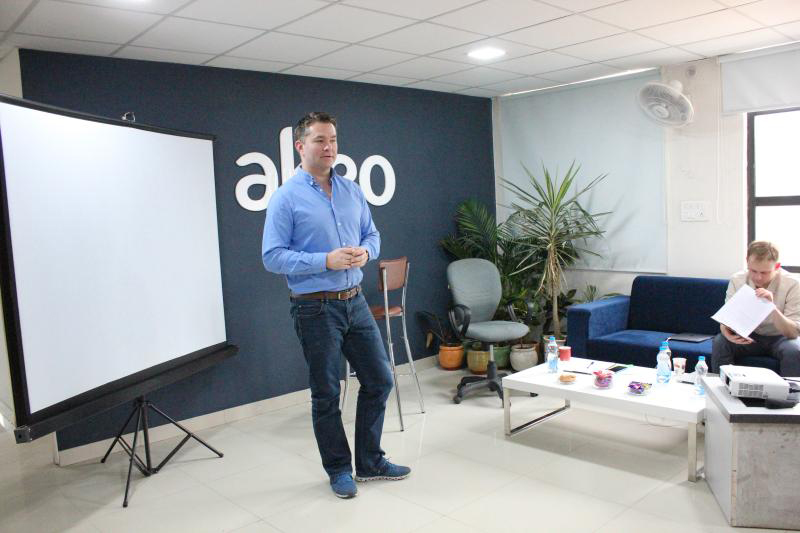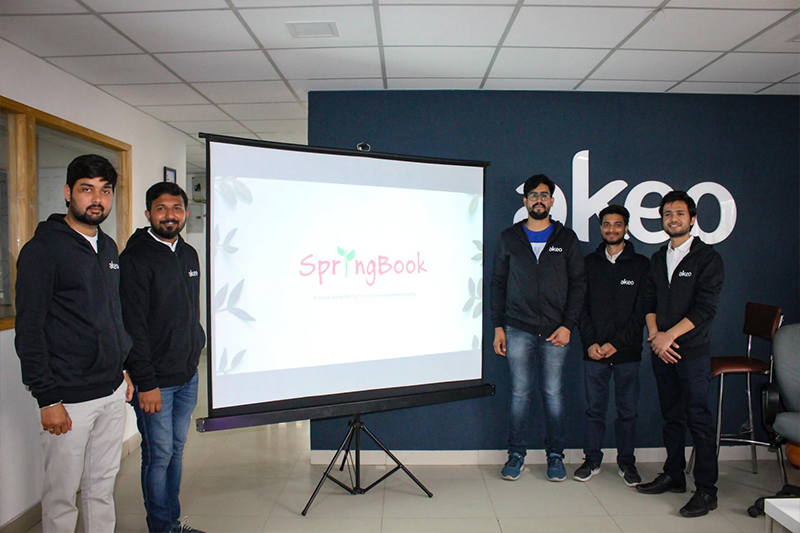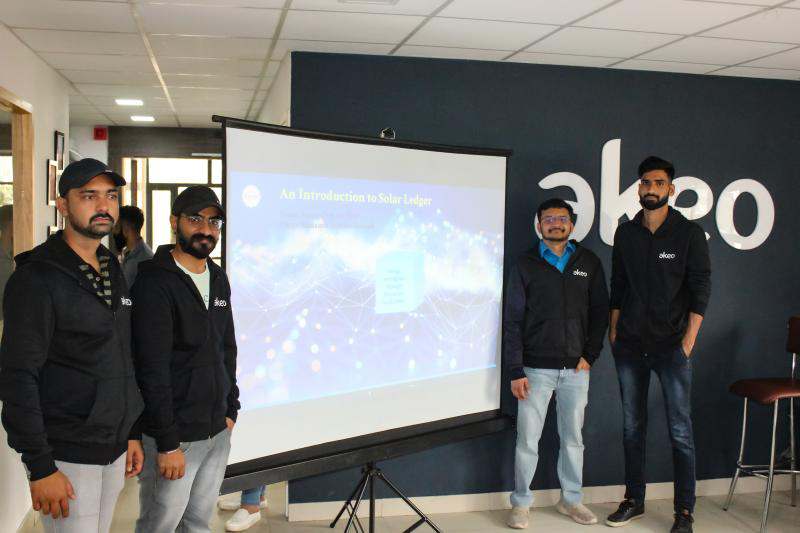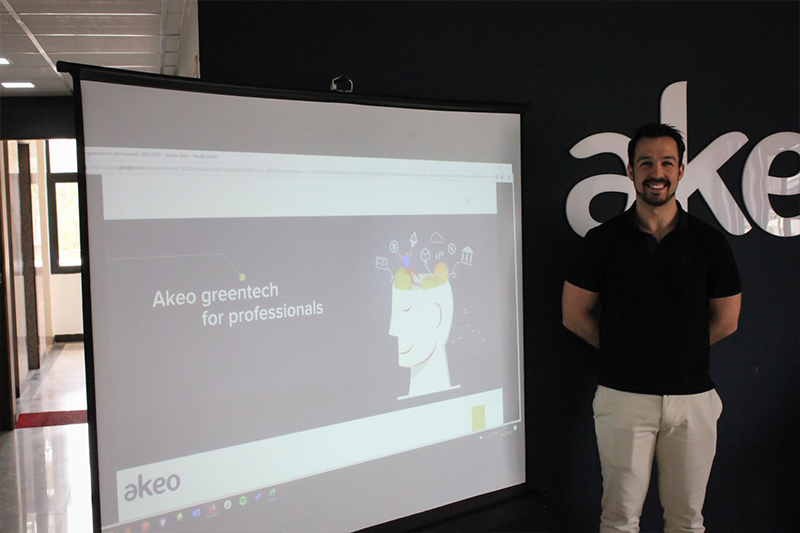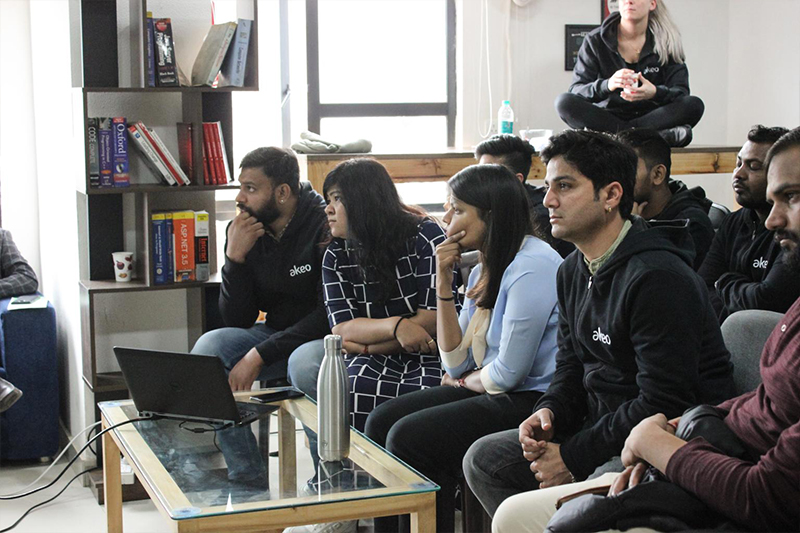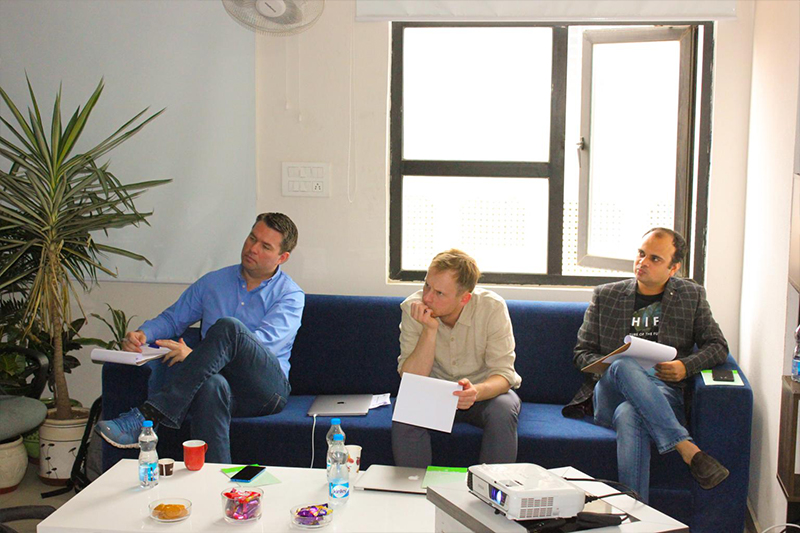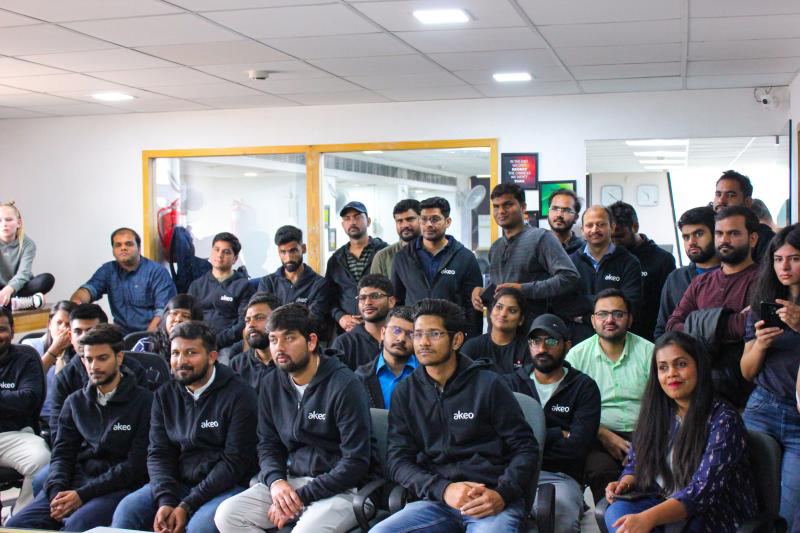 Akeo Blockchain Pitch Deck – Environmental issues solved with blockchain
We, at Akeo, always try to explore new ways to learn and enhance our capabilities. This time, it was highly inspiring and challenging at the same time as we organized an event 'Blockchain Pitch Deck'. It was a company-wide event to pitch business ideas based on blockchain.
The challenge was to present a unique idea that is technically viable, scalable, and solves an environment-related issue. Five teams registered to present their business plan to the jury. The jury panel included our very own Espen Moen Kvelland (Founder), Tormod Lindøe (CEO) and Manish Gupta (CTO). The event began with a speech by Espen Moen Kvelland, inspiring us to forget all our worries and perform with confidence. Being charged up, every team presented their business plans with great passion. The presentations were followed by a quick round of Q/As.
Every project had its own unique points and a well-thought-out way to solve environmental challenges. Some wanted to solve issues related to the emission of climate gasses, solar energy, and paper-based voting; while some wanted to build a blockchain-based platform to cope with air pollution and natural disasters. Two blockchain-based solutions were awarded as winners – Air Ledger and Akeo Greentech for Professionals.
It was a great event for us where we experienced how an idea is conceived, brought to the market and of course, pitched to investors! We are already looking forward to more such opportunities to learn and grow together.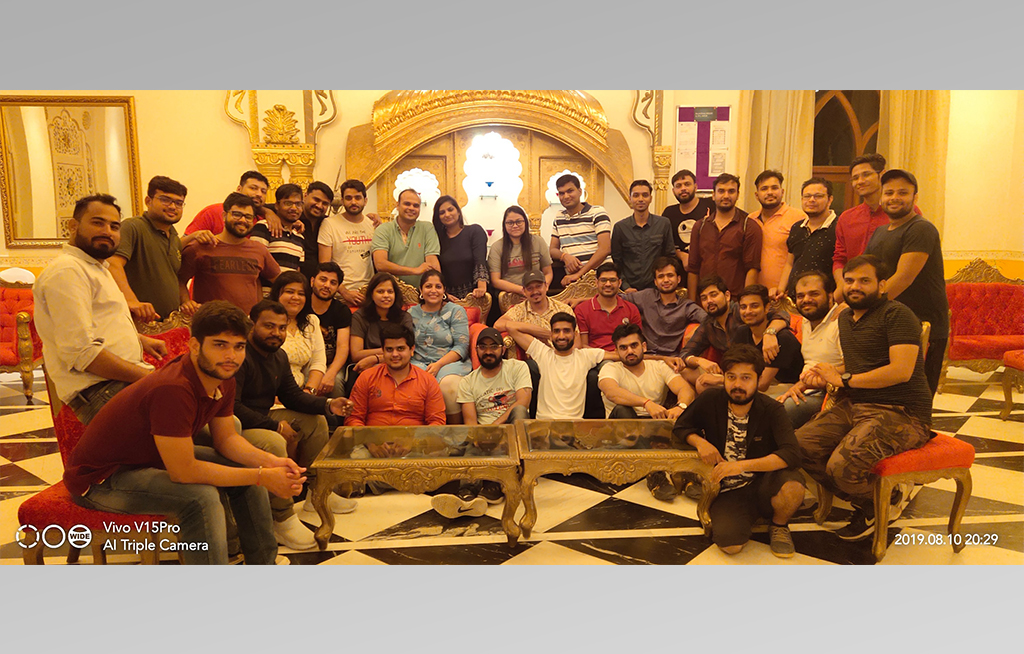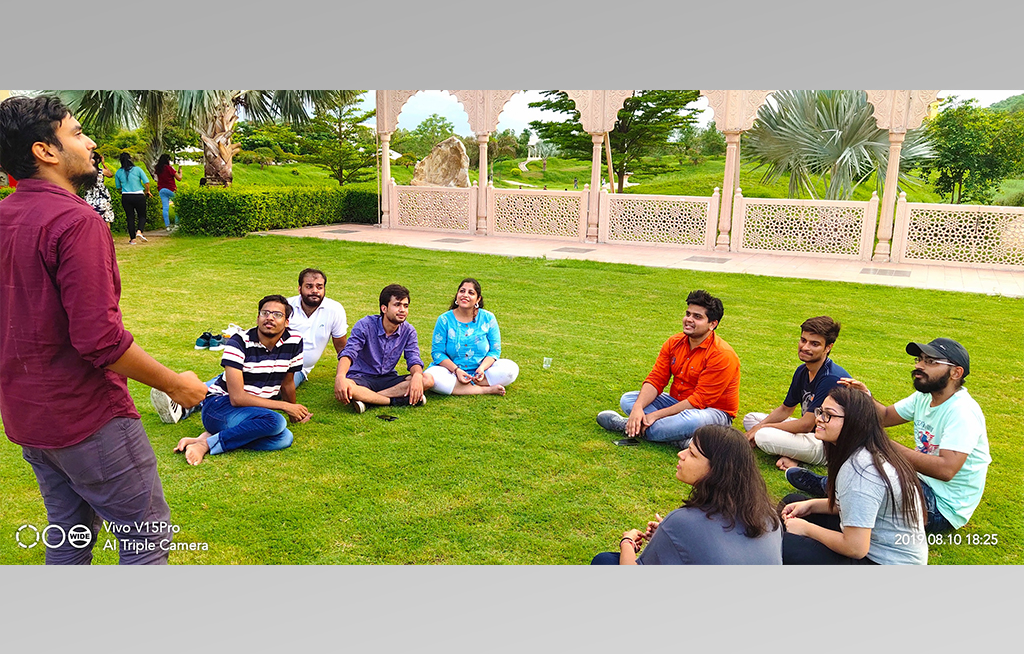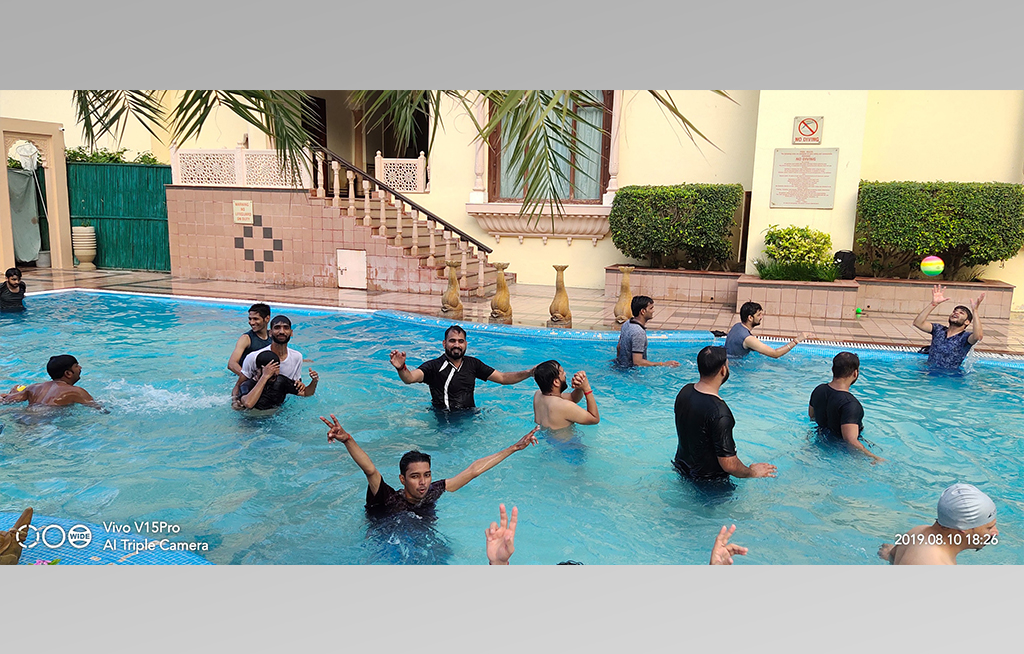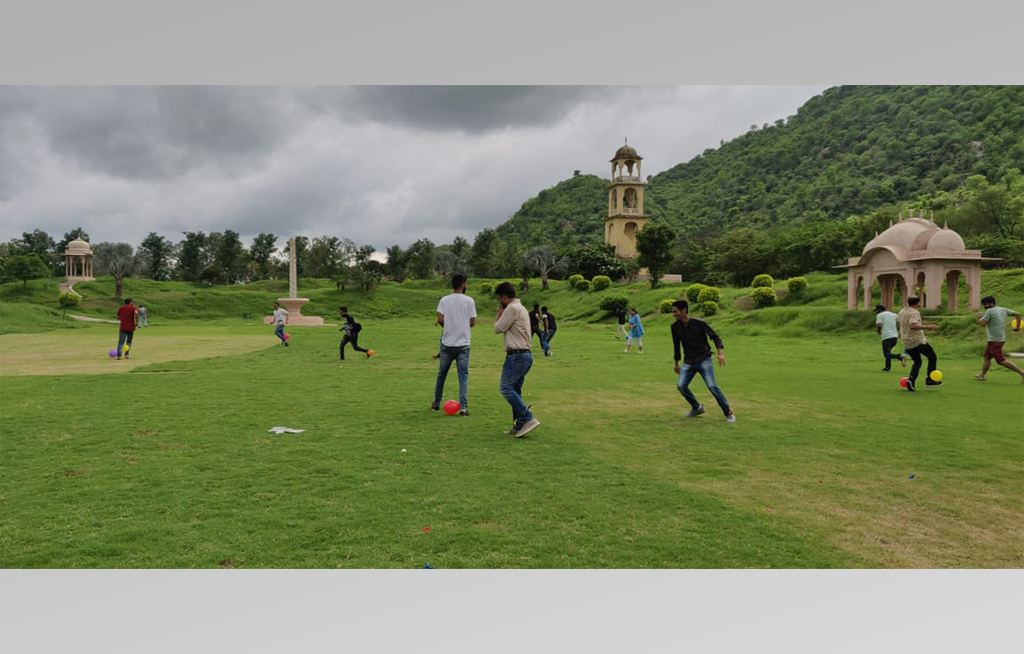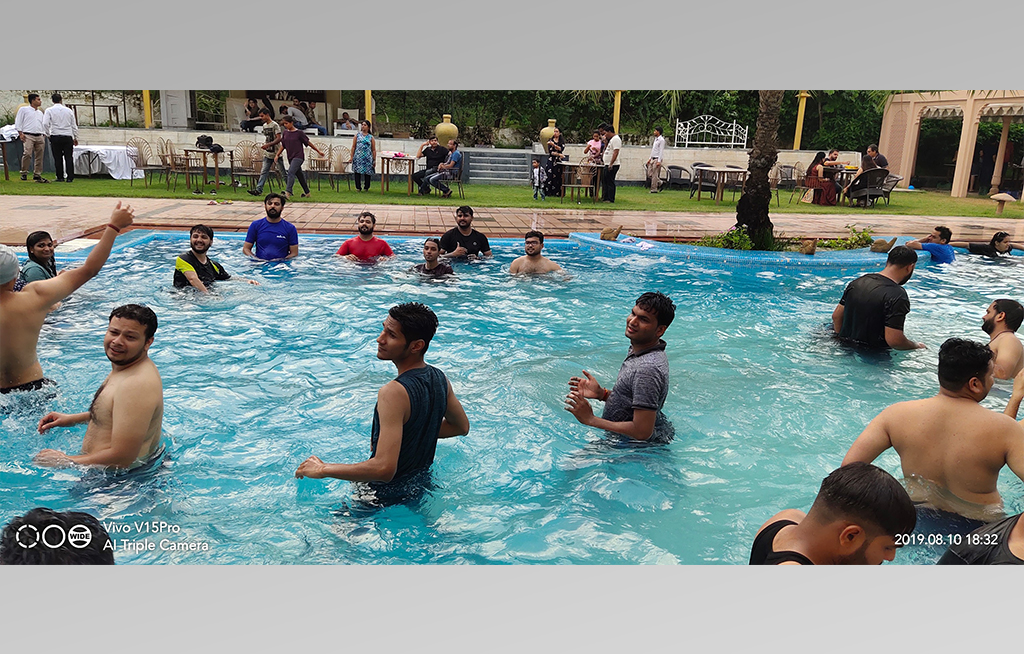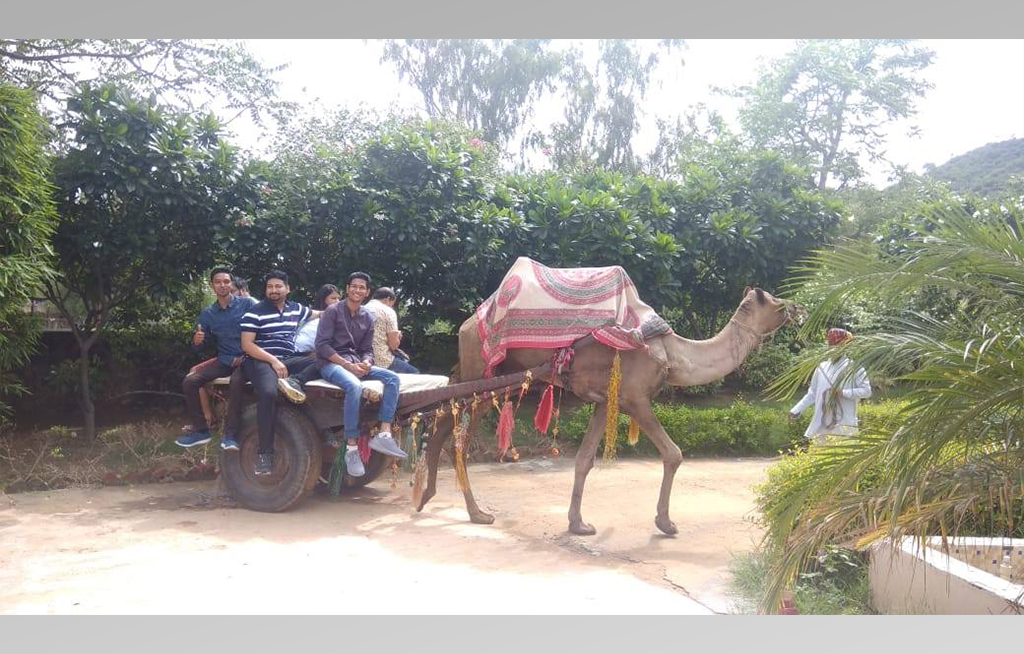 Team picnic at Rajasthali – Treat to our fun spirits
While fighting with tight deadlines and huge workloads, we planned a team outing to give ourselves a much-needed break. It was a fine Saturday morning, the weather was fabulous and we headed towards our destination. As we reached, much to our surprise, some crazy fun games were waiting for us – credits to our very own HR department.
The picnic continued with an obvious game of cricket and a round of snacks to keep us all energized. A little drizzle added more charm to our perfect outing. Next in the line of excitement was high tea with munchies, as well as the pool that was welcoming us to play some water sports. The sight of the sun setting beyond the floating clouds was picturesque. The terrific day came to an end with a sumptuous, delicious dinner and a plethora of camera clicks for memories.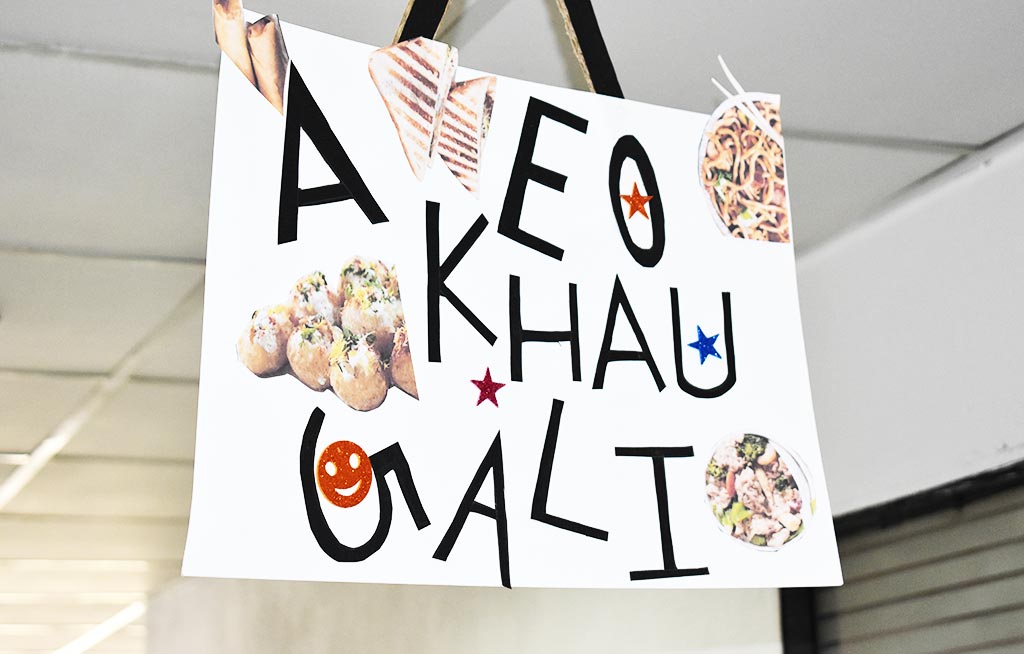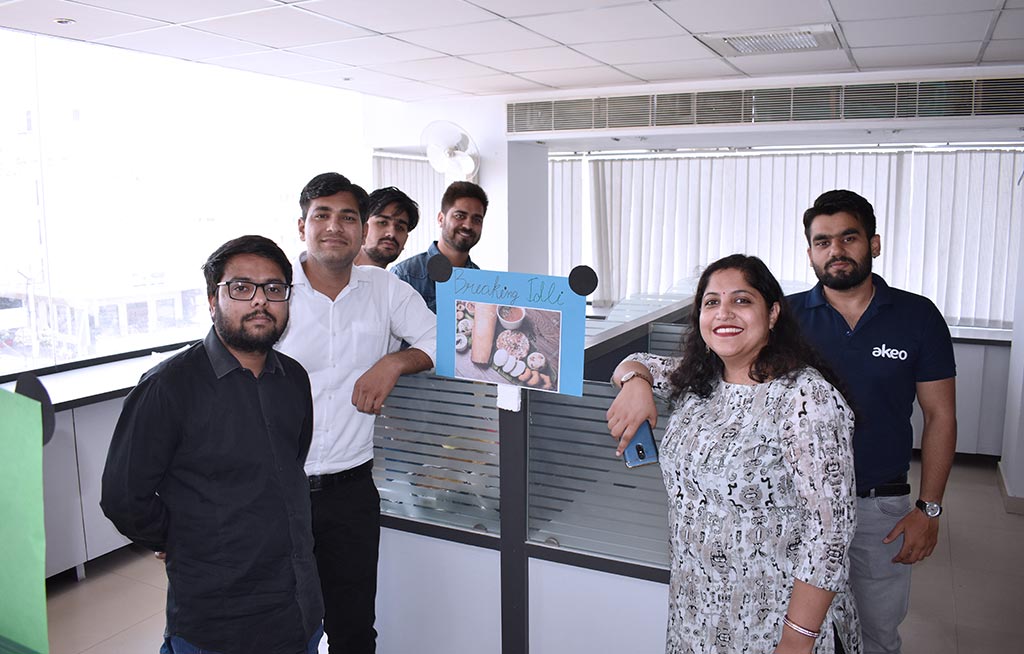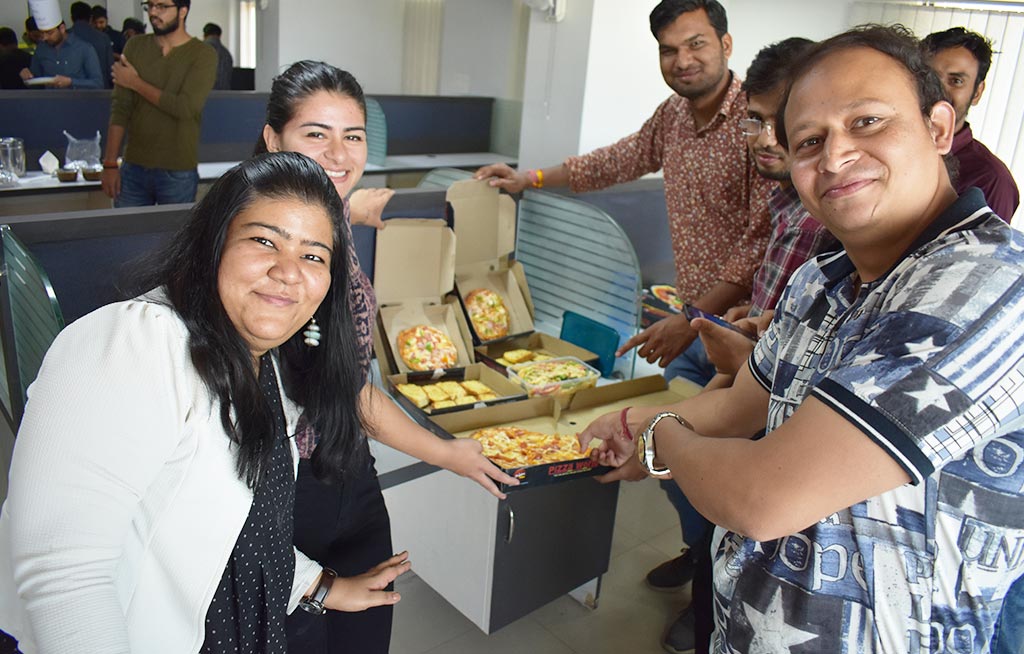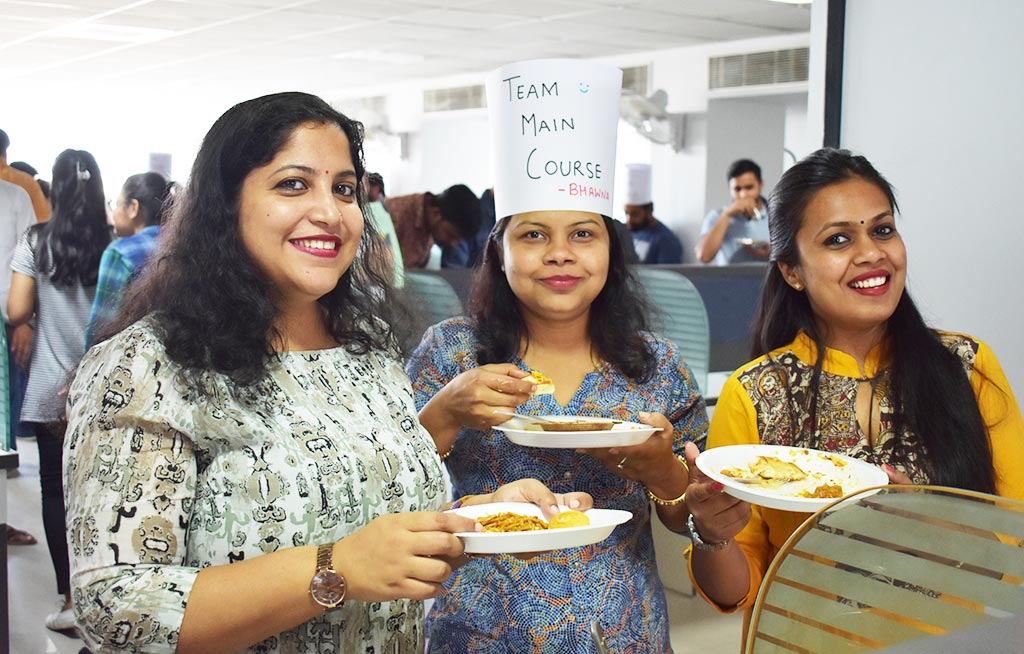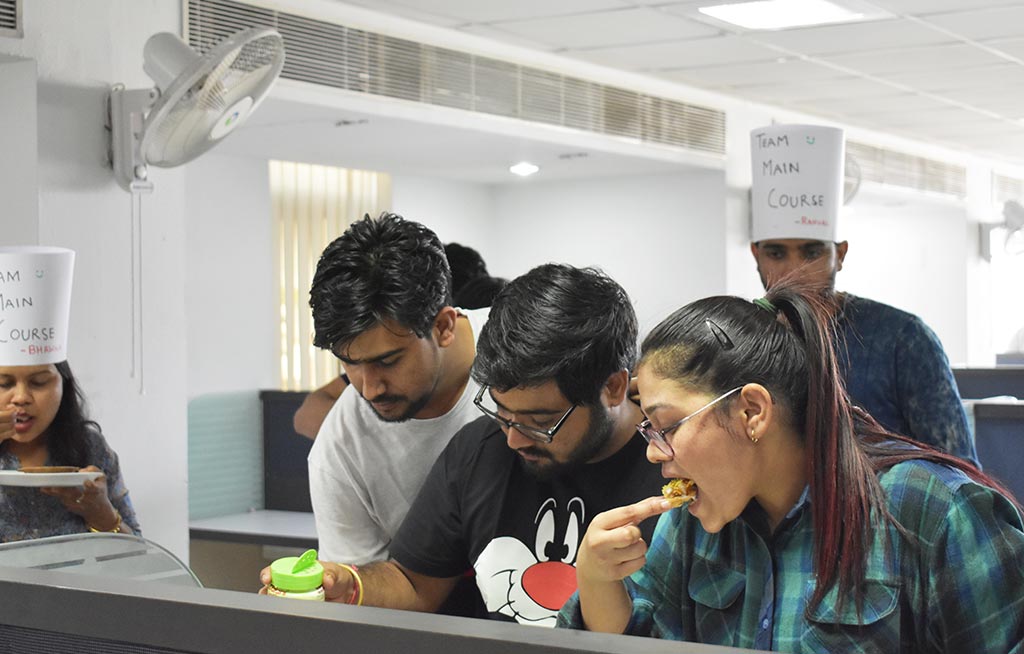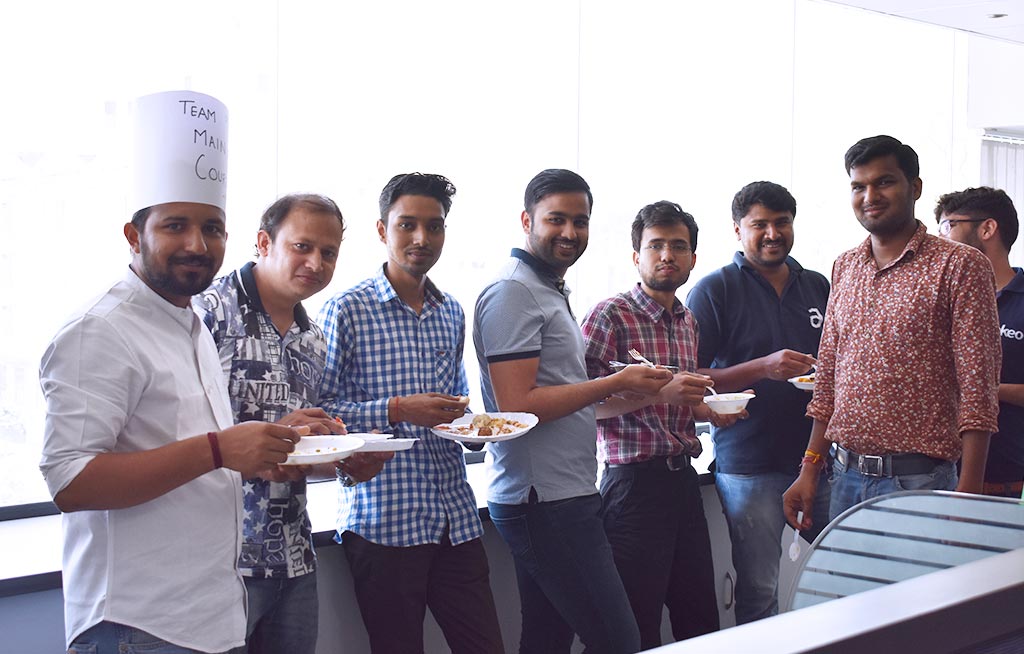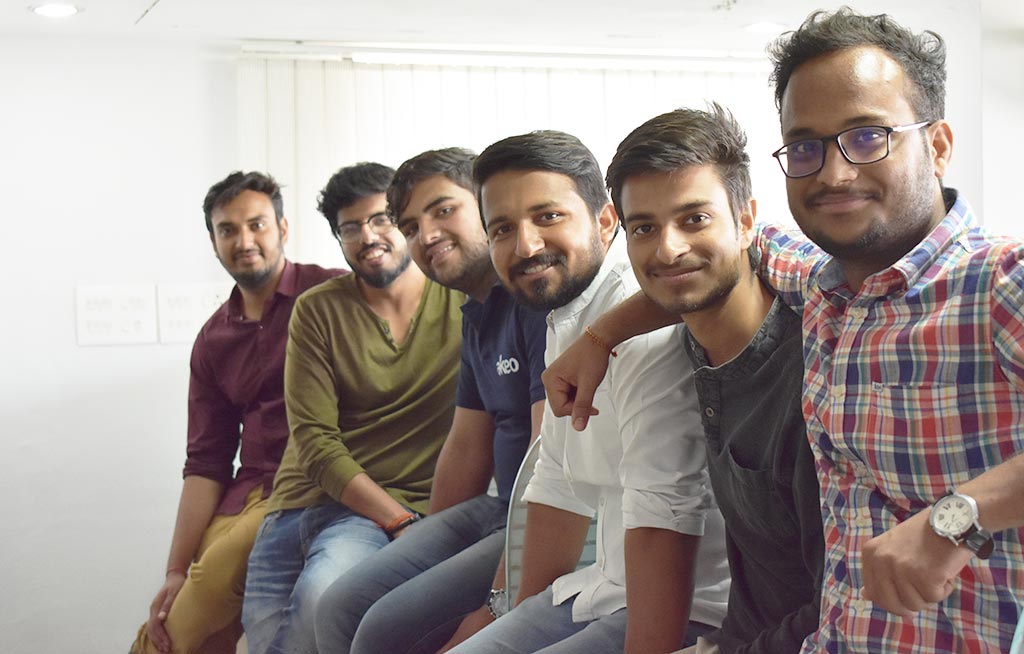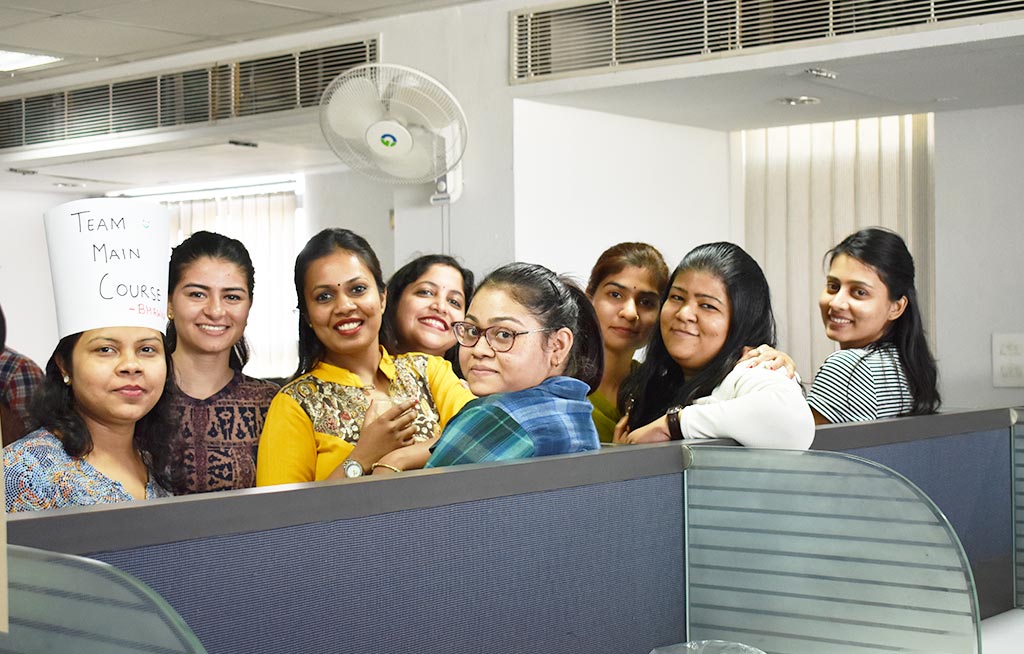 Akeo Khau Gali – A Sumptuous Potluck that Left Us Craving
Whether it's about team bonding or showing one's cooking skills, a potluck is the perfect way to add fun to the workplace. And team Akeo remains at the front foot when it comes to treating their taste buds.
With multiple cuisines and lip-smacking dishes, the whole team got together to eat and enjoy at Akeo Khau Gali. Yes! That's the name of our potluck event. It was a cuisine-based party, and every team has its own recipes to make. Everybody was busy setting up their stalls and prepping their dishes to serve. With stalls like Rajasthani, Chinese, Italian, fast food, and desserts, nobody could resist themselves. One by one, teams visited the stalls to enjoy the feast. This potluck was filled with a positive flicker of involvement and gave us wonderful moments to cherish. The spirit of great work culture made the potluck more delicious and desserts even sweeter.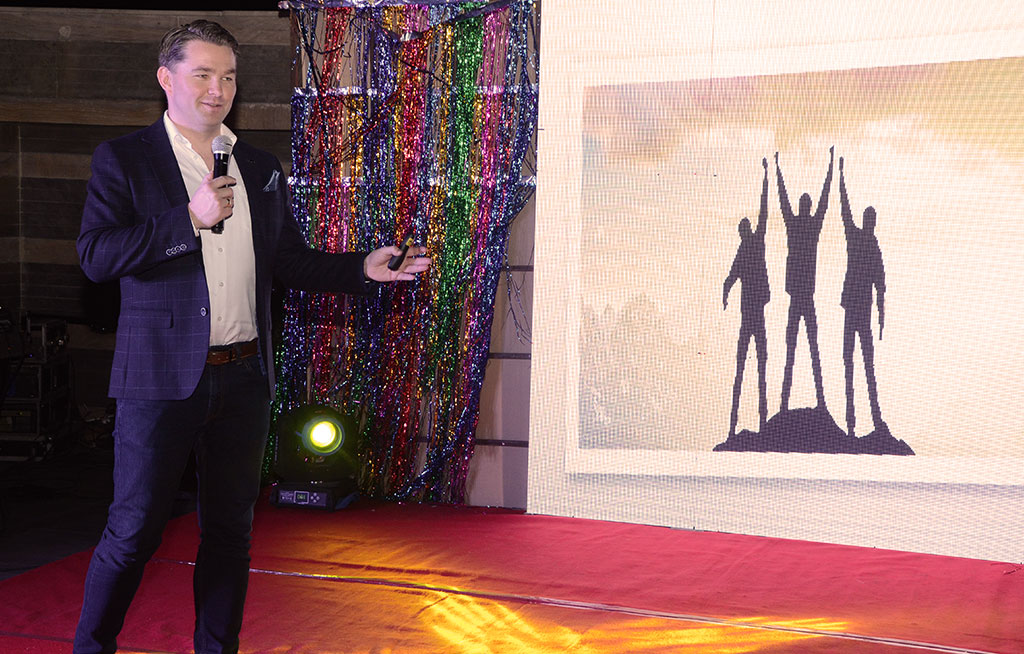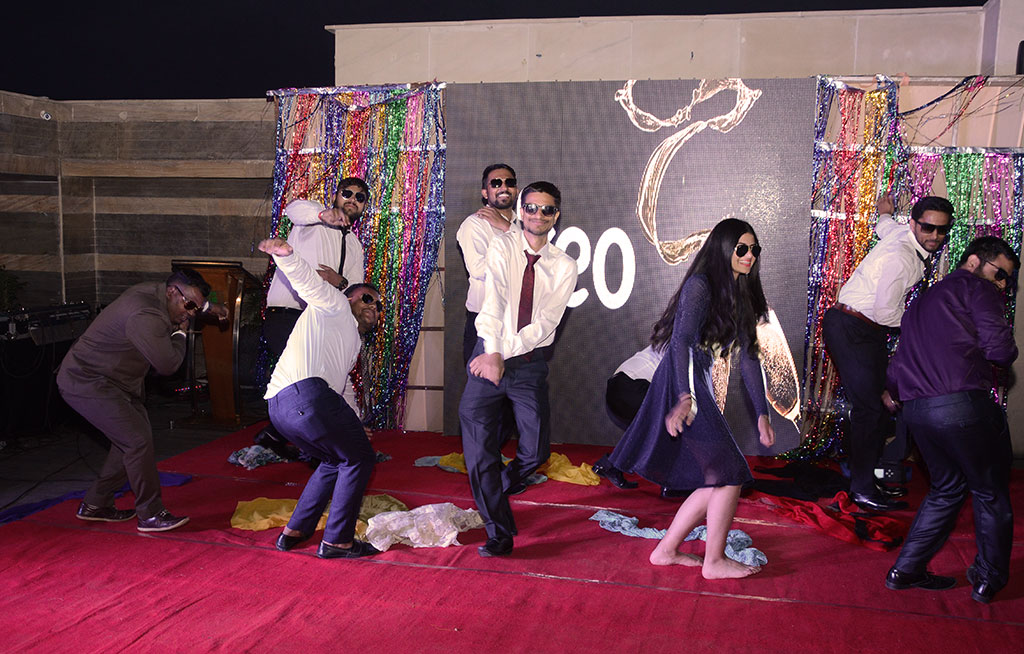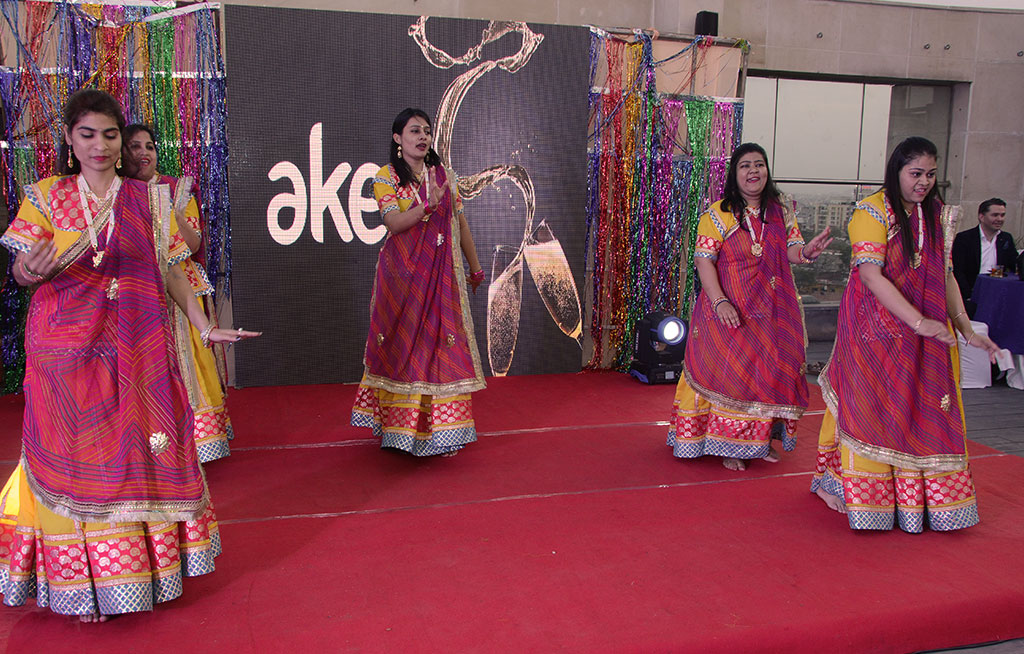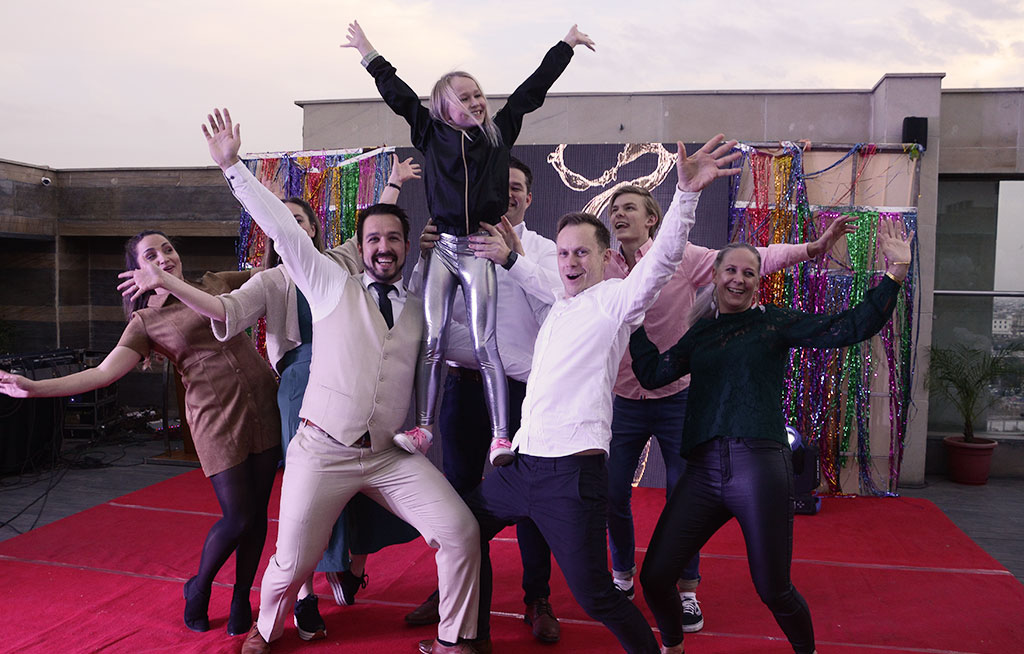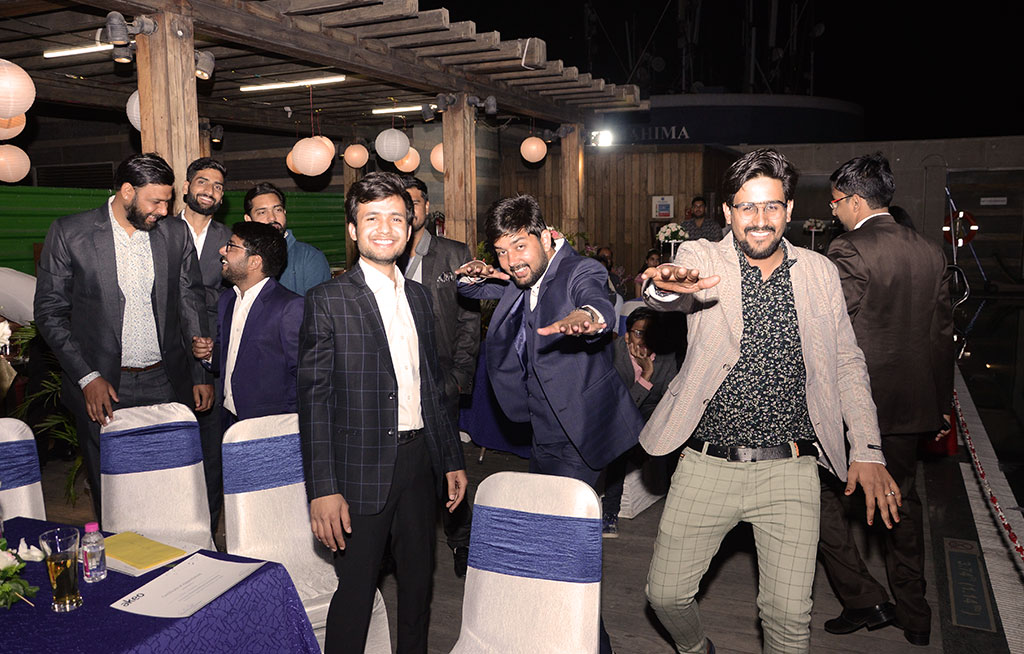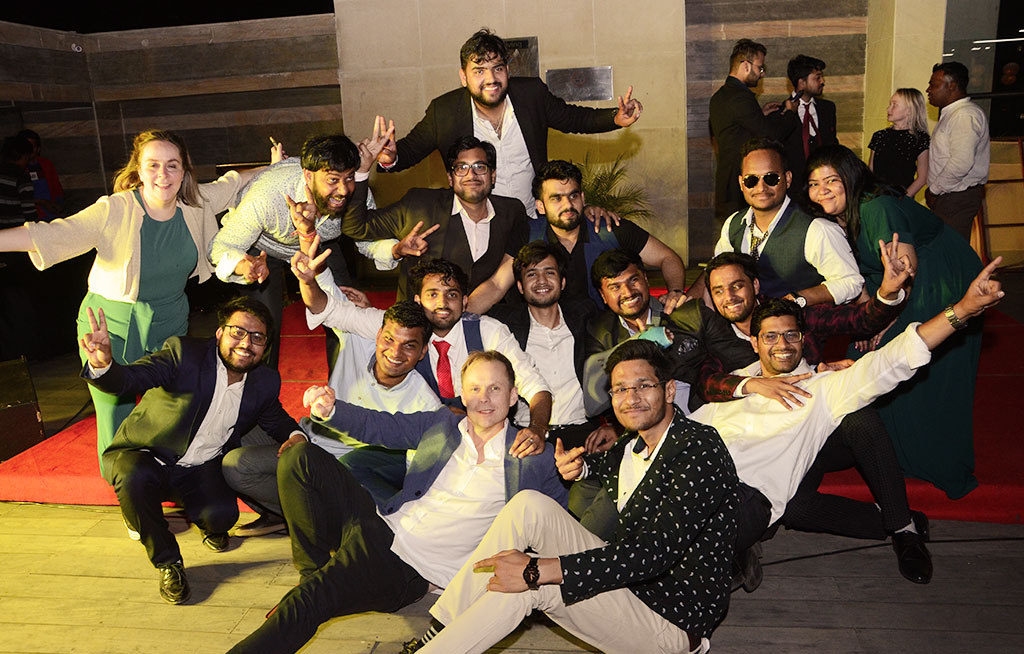 Akeo Annual Party 2019 Celebration
Another splendid year has passed, and we have moved ahead on the path of innovation. It has only been possible by the dedication and consistency of every single member at Akeo. Luckily, this was the right time to praise everyone's efforts. Taking a break from all the work, we hosted our Annual Party 2019 to celebrate 7 glorious years of the organization.
Both the Indian and Norwegian teams got together to perform 'Team Jives' on some foot-tapping numbers. More enjoyment was added when the Norway team was challenged with some Hindi tongue twisters and the other way round. Fun and excitement were lingering when we rocked the stage with our group performances. It was followed by the inspiring speech by our CEO, Espen Moen Kvelland where he talked about how being a team we can fight fear and conquer the world.
After that, Ashish Gupta, CEO of Akeo India commemorated the most consistent and dedicated employees in the award ceremony. The day came to an end with dinner, drinks and a hell lot of pictures!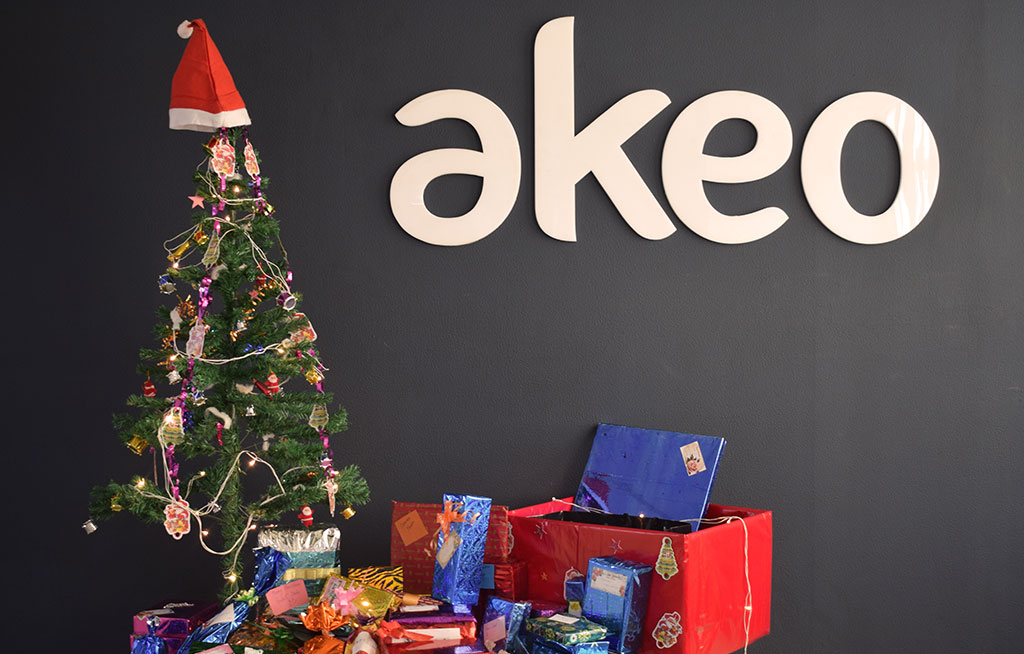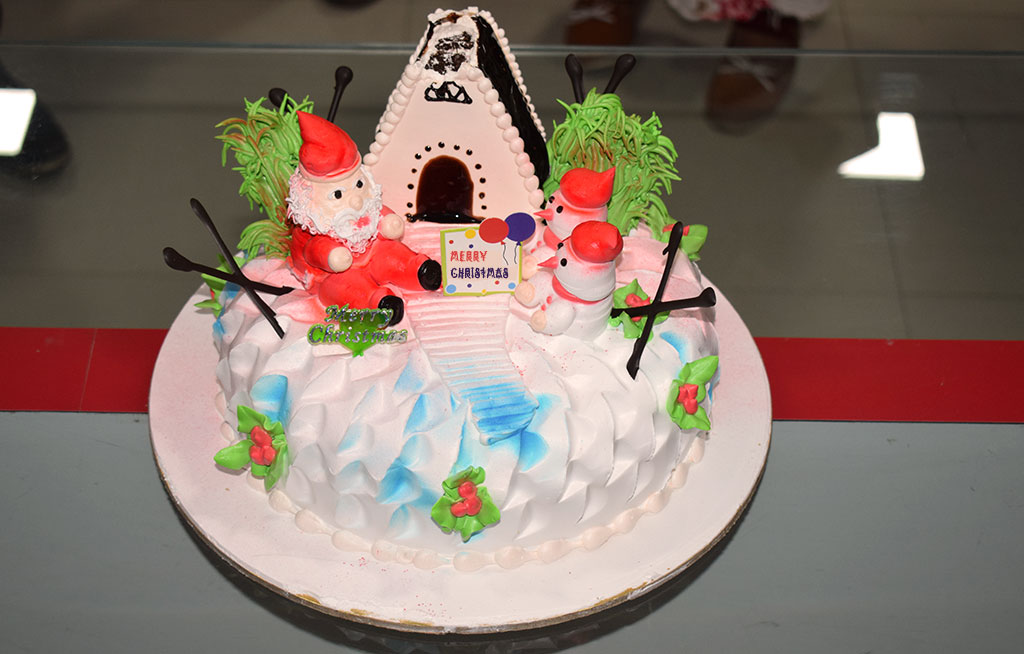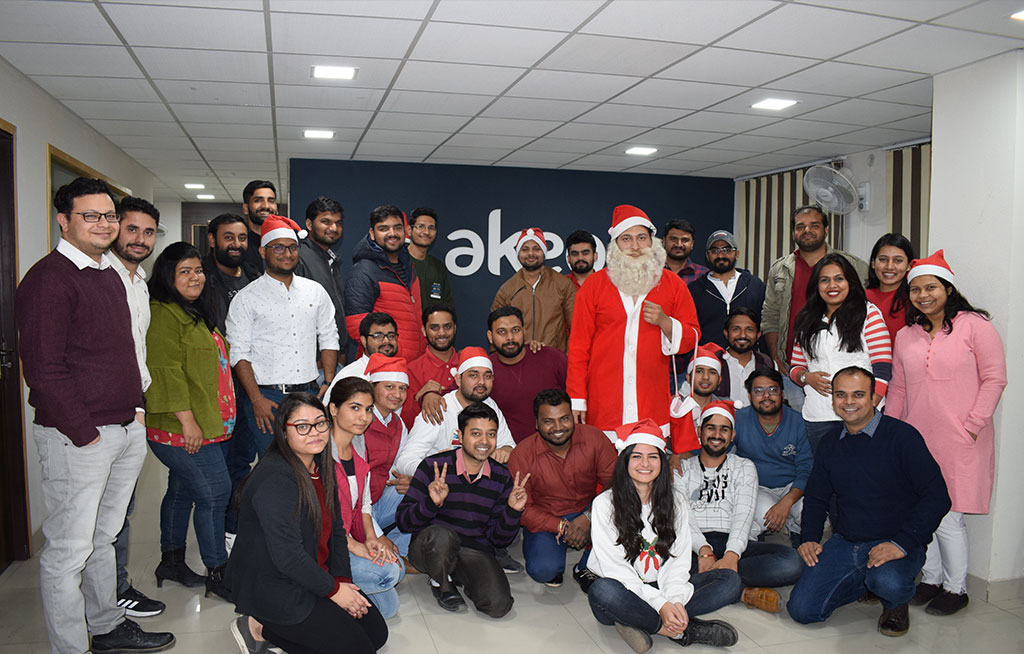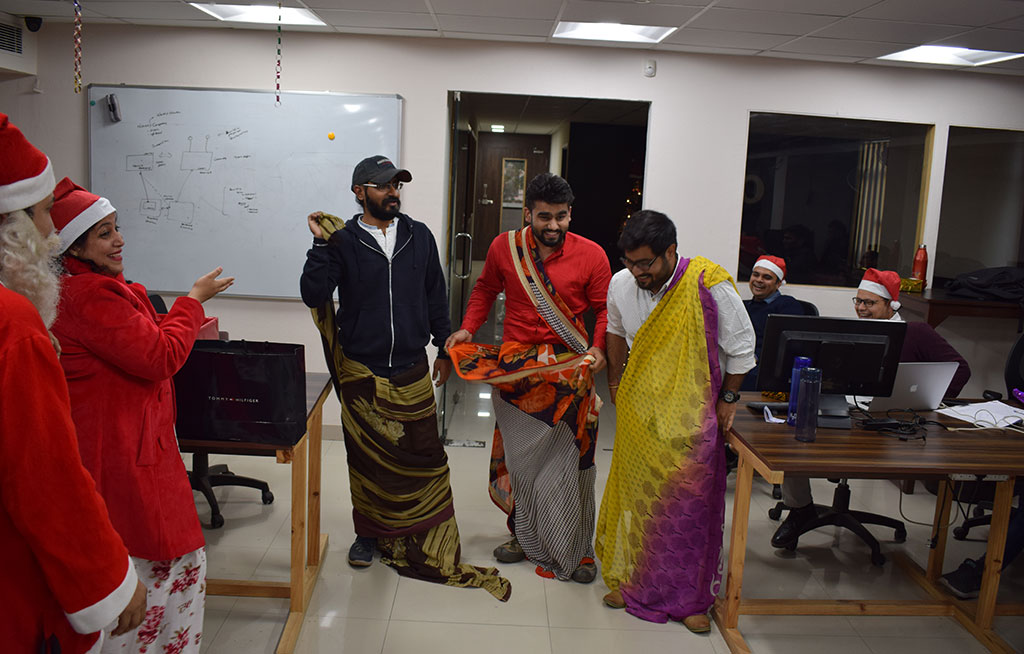 Christmas Day Celebration! Dare to Get Your Gift
Christmas is one of those festivals that is filled with joy and wonder. It brings the excitement of celebration and a joyous day filled with fun to bond all the employees. Our Christmas celebration at Akeo kickstarted with a bang when our very own Santa entered with treats and music all over the floor to begin the eve.
The tried and tested 'Secret Santa' went well for all of us. However, our HR team plotted a twist in the game where we had to perform a dare to earn our gifts. Sitting on the edge of our seats, the twist came out to be hilarious and full of excitement. The whole celebration was fun-filled and gave us a moment to build long-lasting work relationships. The pictures will speak the rest of the story.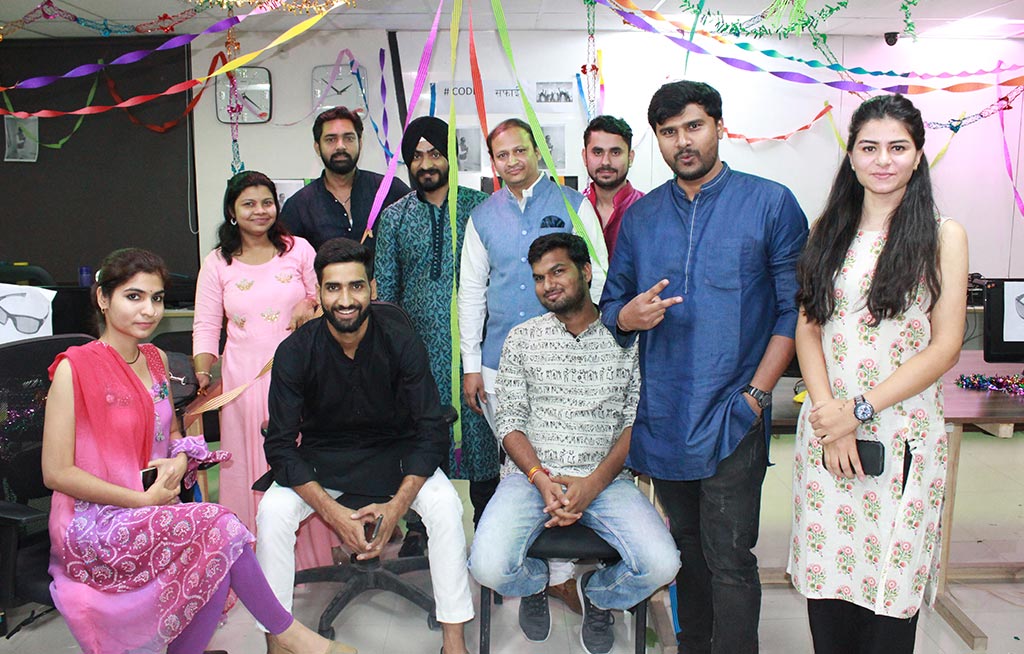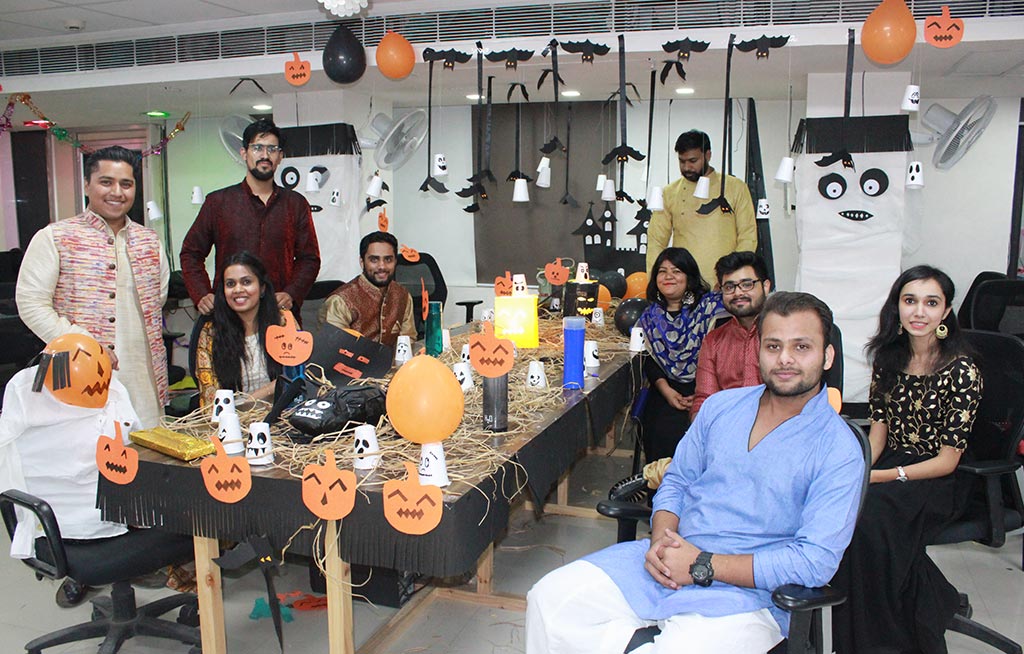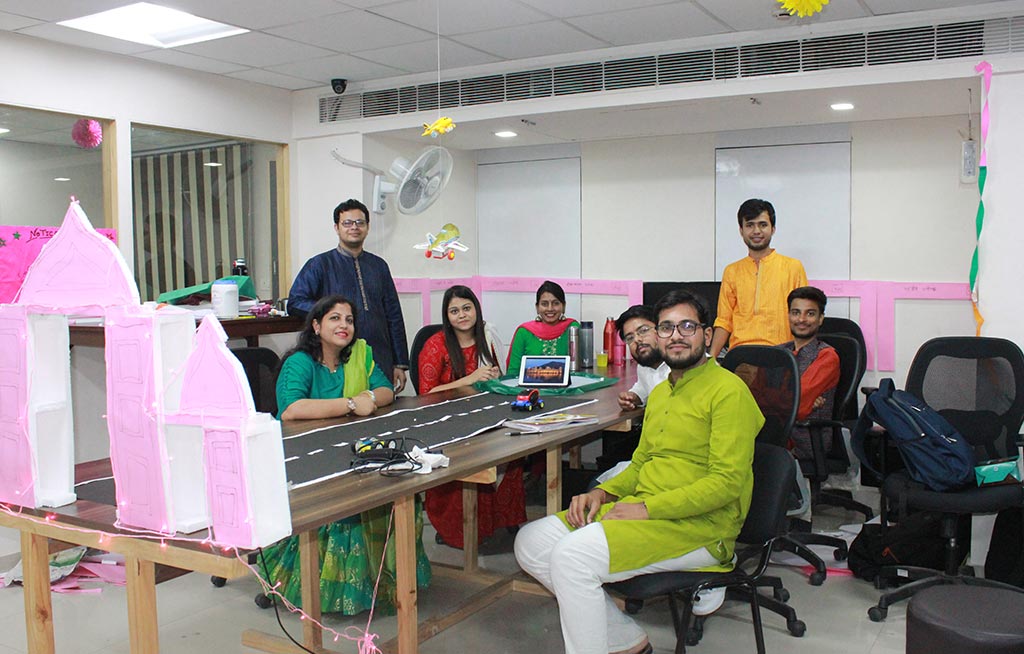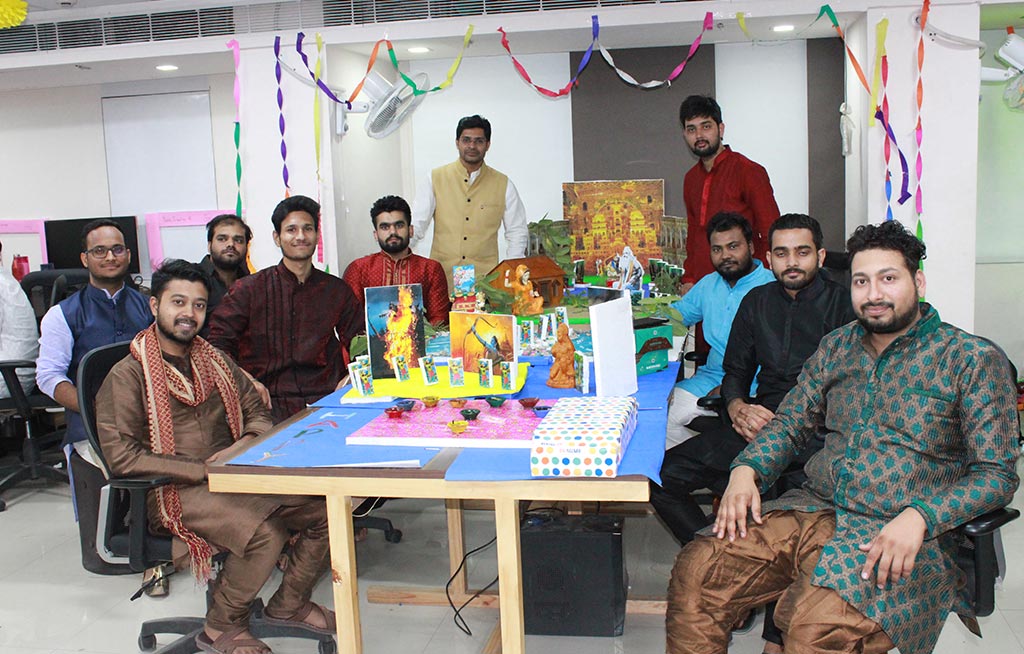 Diwali – The Festival to Light Up the Evening
From shimmering diyas to the enchanting fireworks, Diwali is an uncommonly beautiful festival. It is a time of sheer joy when all the team members come together and light up the evening with their smiles.
We found a unique way to enjoy Diwali festivities with theme-based 'desk decoration competition' and 'patakhe awards.' The competition was about how intuitively the teams decorate their desks, where everybody churned their creativity wheels. After a long session of hard-work, two teams with Ramayana and Halloween theme decorations won the prizes. Going with the theme of Diwali, people were also awarded based on their 'patakha' talent. It was quite interesting and amusing how our colleagues were given the title of Ladi, Fooljhadi, and Atom Bomb to name a few.
The celebration focused more on hidden talents and how we performed as a team. With the charm of lights and decoration all over the place, the team enjoyed the competition followed by yummy refreshments. The whole event was filled with fun and excitement with a positive flicker of involvement amongst all employees.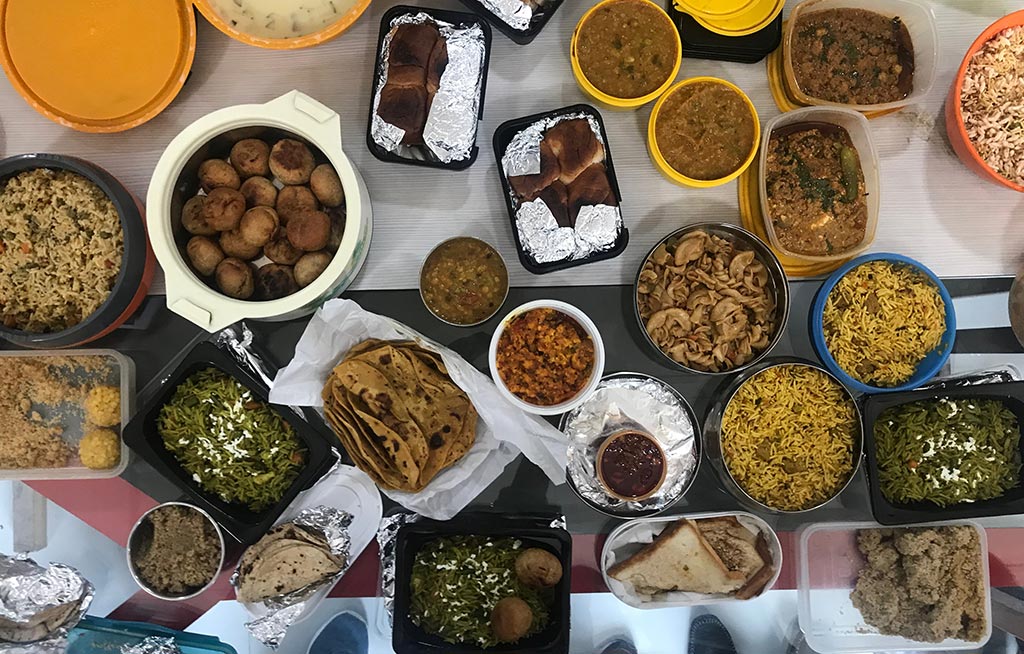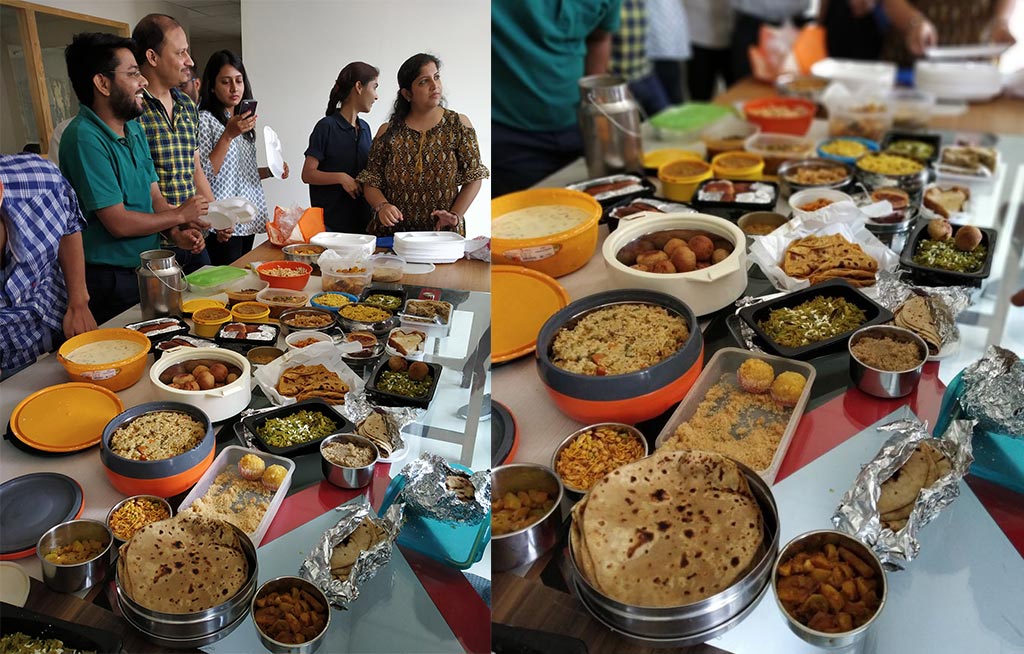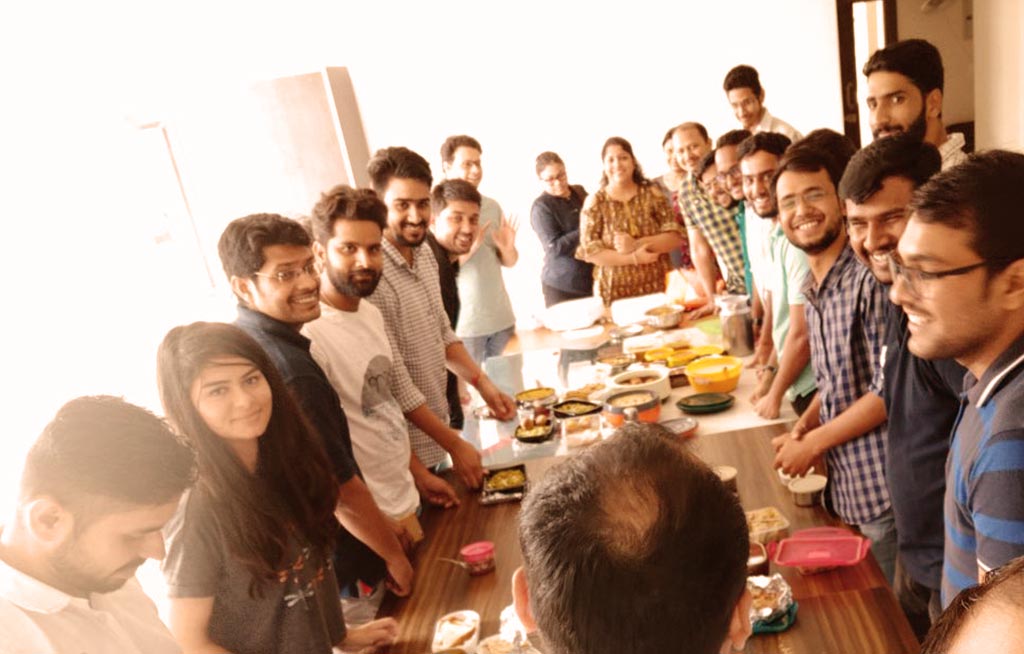 Potluck – Bringing Everyone to the table
A potluck in the office is a great way to bring teammates together for a common goal: to eat and enjoy! It's an event which defines the feeling of togetherness and compassion you share with your colleagues. To make sure everybody embraces the same feeling, a potluck party was organized where all joined to share happiness through food, aroma, and efforts.
The potluck lunch was a great idea for a close-knit team to get closer and discuss things beyond work. Every contribution added to the deliciousness of the feast. The potluck enabled us to strengthen the bond by removing communication barriers and empathizing with each other.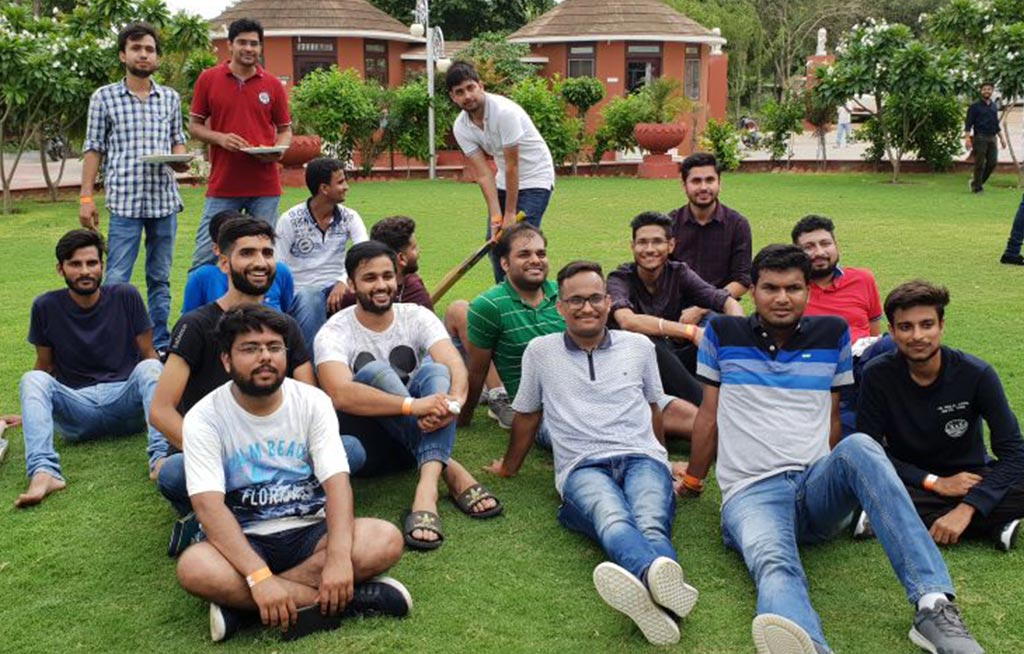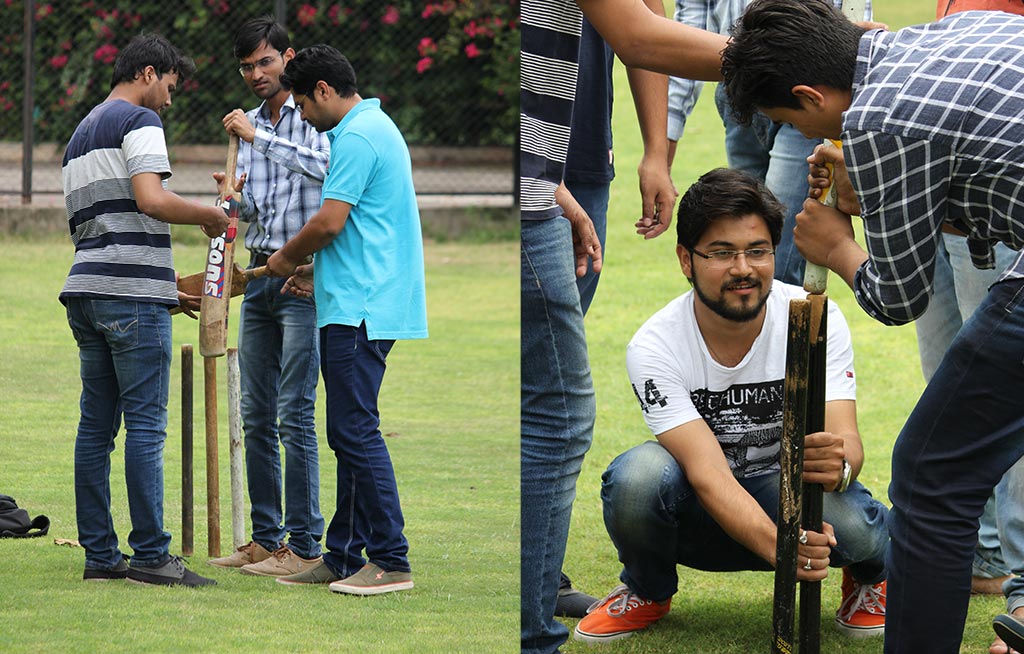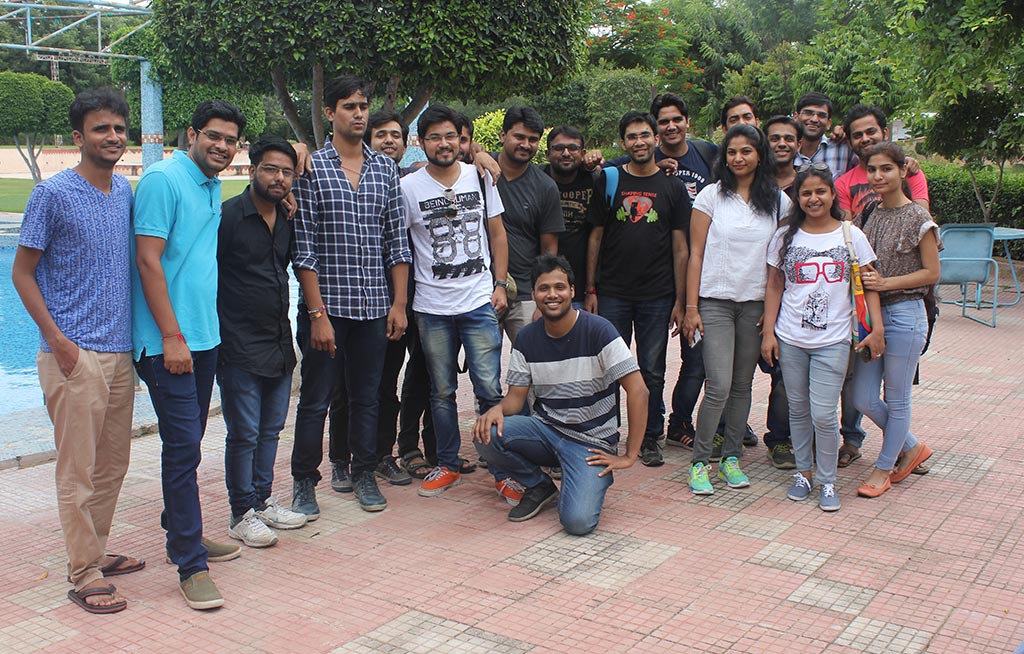 Team Picnic – A Mandatory Fun
We don't always go out for picnics, but when we do, we ensure that we enjoy every single bit of it. Taking a break from hectic tasks and tight schedules, we went for an office outing where every one of us had a lot of fun enjoying the bright sunny day.
It was a fine day in a resort that helped us to relax our minds and recharge ourselves. Most of us were intrigued by indoor games such as billiards, foosball, and table tennis. Other members loved the rain dance and sitting by the pool enjoying the cool breeze. After all this, the whole team played cricket and football together. Some won, some lost, but the childish pleasure of being out in the field was evident on everyone's face. Lastly, we enjoyed the sumptuous food while sharing experiences with each other. This team outing was a great opportunity for us to get close with each other and be more productive at the office.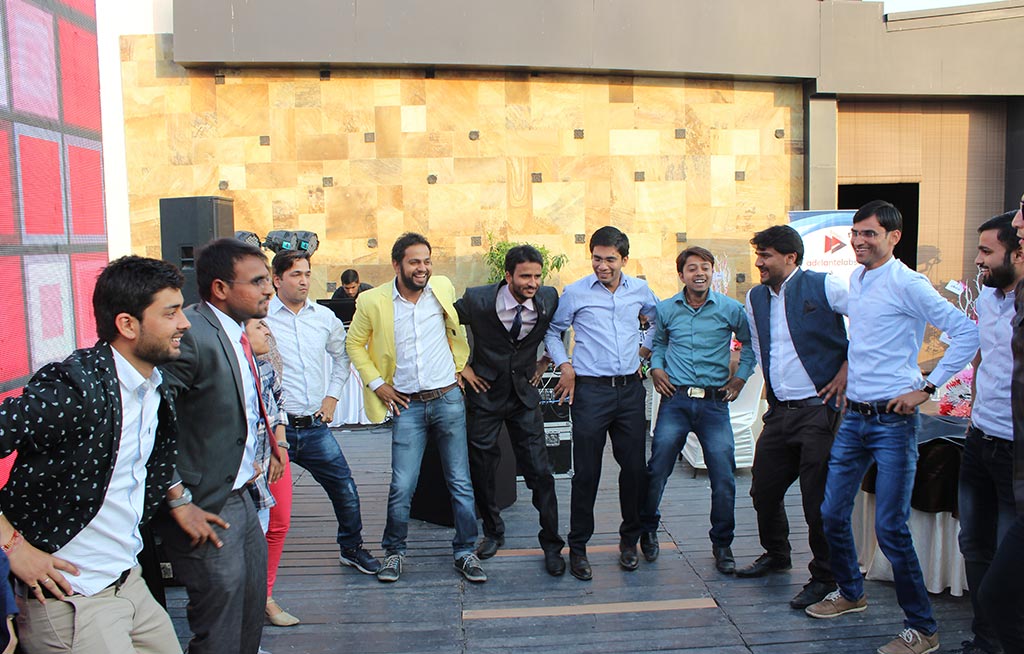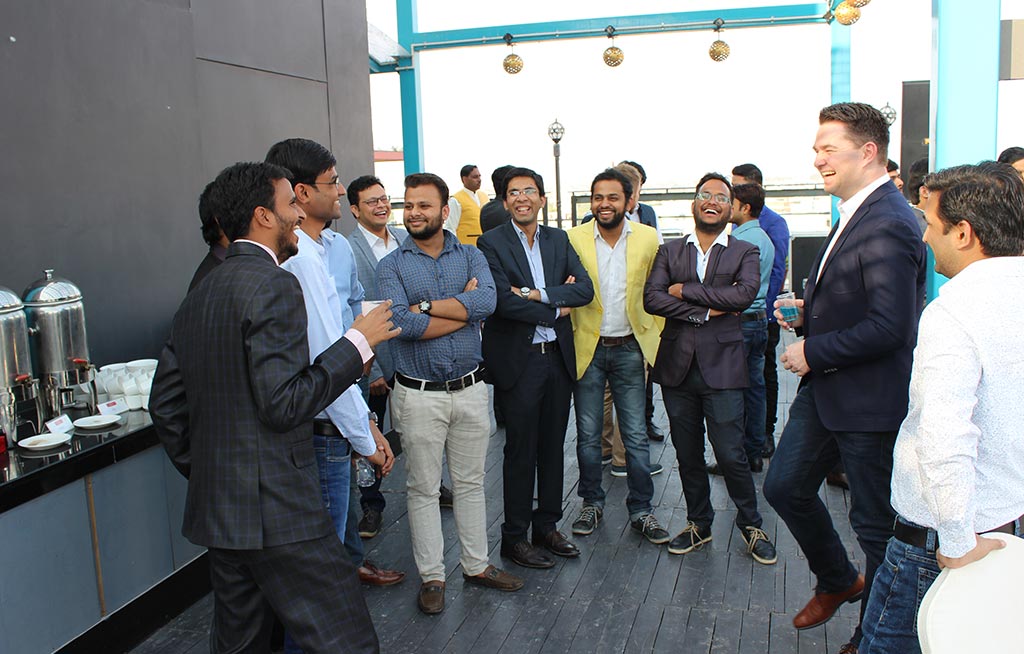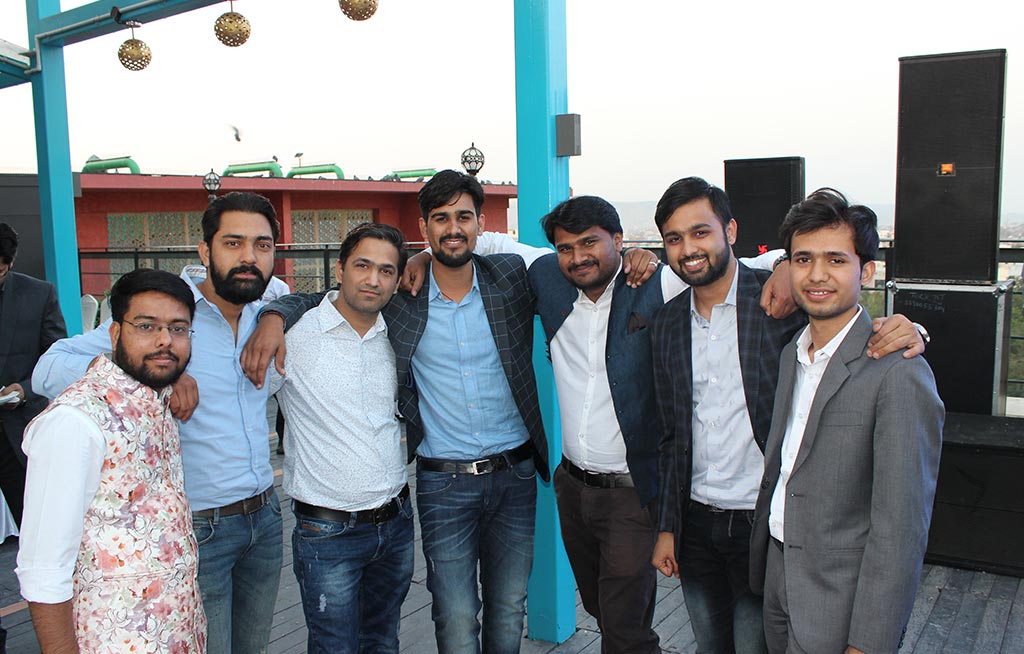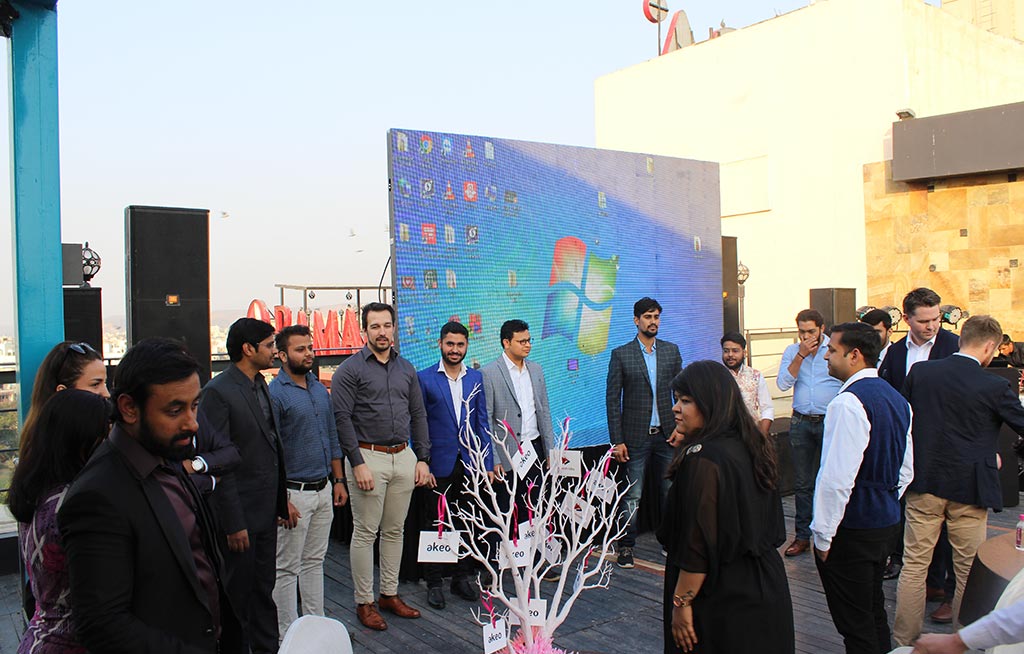 Party, Karamu, Fiesta Forever!
Embrace yourselves as it is our annual celebration at Akeo. We partied hard with all our team members to celebrate the exponential growth the company achieved last year. Both Indian and Norwegian teams got together to break the ice, play games, dance, and have loads of fun. Everyone was electrified and got in the spirit to enjoy the bash. Several team building games were organized to engage and entertain people.
An annual office party isn't complete without the team jiving to the beats. The DJ played some groovy numbers which got the people to let loose and enjoy the celebration. The cherry on the cake was the lavish dinner planned for the team. The whole event was buzzing, fun, and highly entertaining enabling us to build lasting work relationships.